Replacing Cables and Housing
We don't often think about cables, housing and brake pads on our bicycles, but these small parts can make a big difference in how well our bikes work.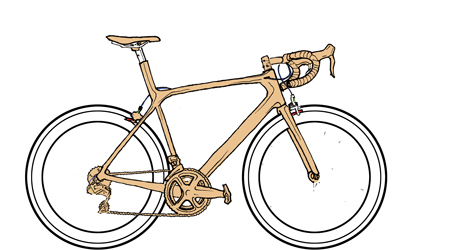 The average rider should replace their cables and housing once a year, preferably in the spring when the harsh winter weather has subsided. Shift cables are responsible for carrying out the shifter's instructions to move the derailleur exactly the right amount for a perfect gear shift. If the cables are rusty, corroded, or the housing is clogged with debris, the shifter will have trouble pulling the cable enough to execute the perfect shift.
Optislick Cables & SP41 Housing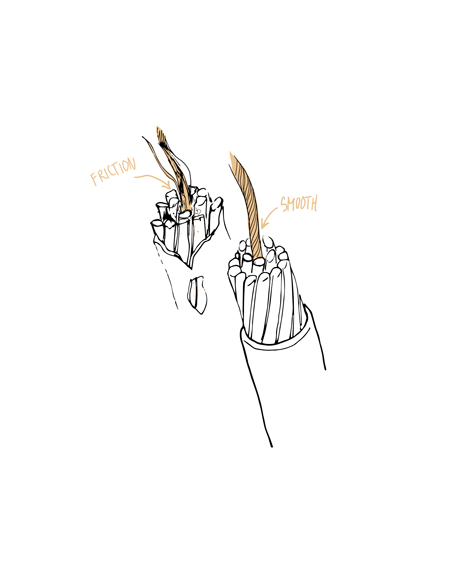 EVEN A BRAND NEW DRIVETRAIN WILL PERFORM POORLY WITH WORN-OUT SHIFT CABLES AND HOUSING.
SHIMANO makes some of the slickest, most durable cables and housing you can buy. Choose SHIMANO's Optislick cables and SP41 housing for excellent shifting performance and durability. For the absolute slickest cable money can buy, the standard for DURA-ACE and ULTEGRA, choose SHIMANO's polymer coated cables. These have grease injected directly into the polymers surrounding the cable creating unrivalled shifting performance.
Brake Pad Wear
CABLES AND HOUSING ARE JUST AS IMPORTANT TO YOUR BRAKES AS THEY ARE TO YOUR DRIVETRAIN.
When you pull your brake levers with worn cables and housing, some of your efforts actually goes into overcoming the friction that results from the rough cable rubbing inside the housing, rather than into stopping your bike.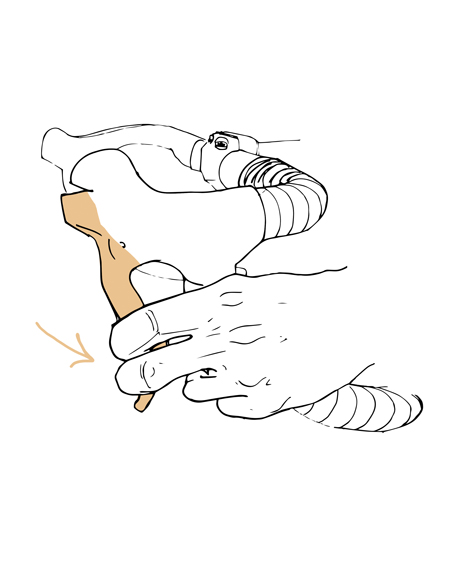 The more you use your brakes, the more your brake pads wear out. Most brake pads have a wear indicator line on them. When the material is worn to the indicator line, it's time for new pads. A heavily worn pad may not adequately stop your bike and can even damage your rim.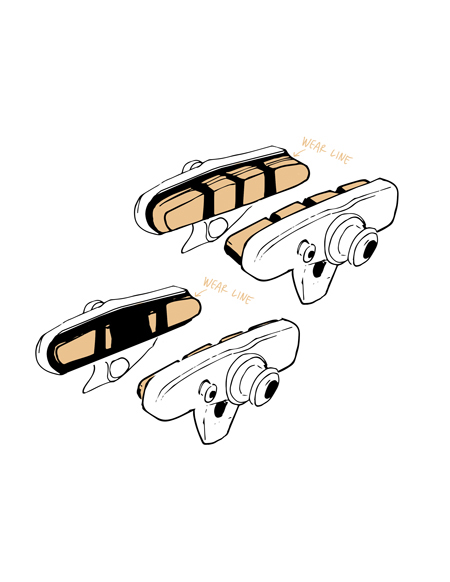 A heavily worn pad may not adequately stop your bike and can even damage your rim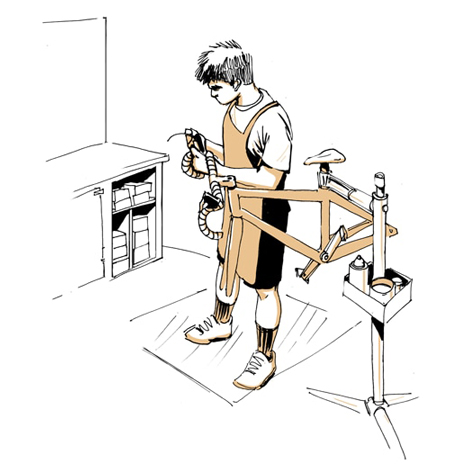 Fresh cables, housing, and brake pads may be just what your bike needs to deliver great rides all season long.
SHIMANO recommends that you get your bike worked on by a professional mechanic at your local bike shop. Mechanics at our SHIMANO SERVICE CENTERS are up to date on all our latest technologies and can provide the highest quality service.