Consistent. Customizable. Instantaneous. Intuitive. Precise. Reliable. Seamless. All these words accurately describe Shimano's Di2 wireless electronic shifting experience. And now with the launch of the new Shimano 105 Di2 R7100 series, you can add affordable to that list.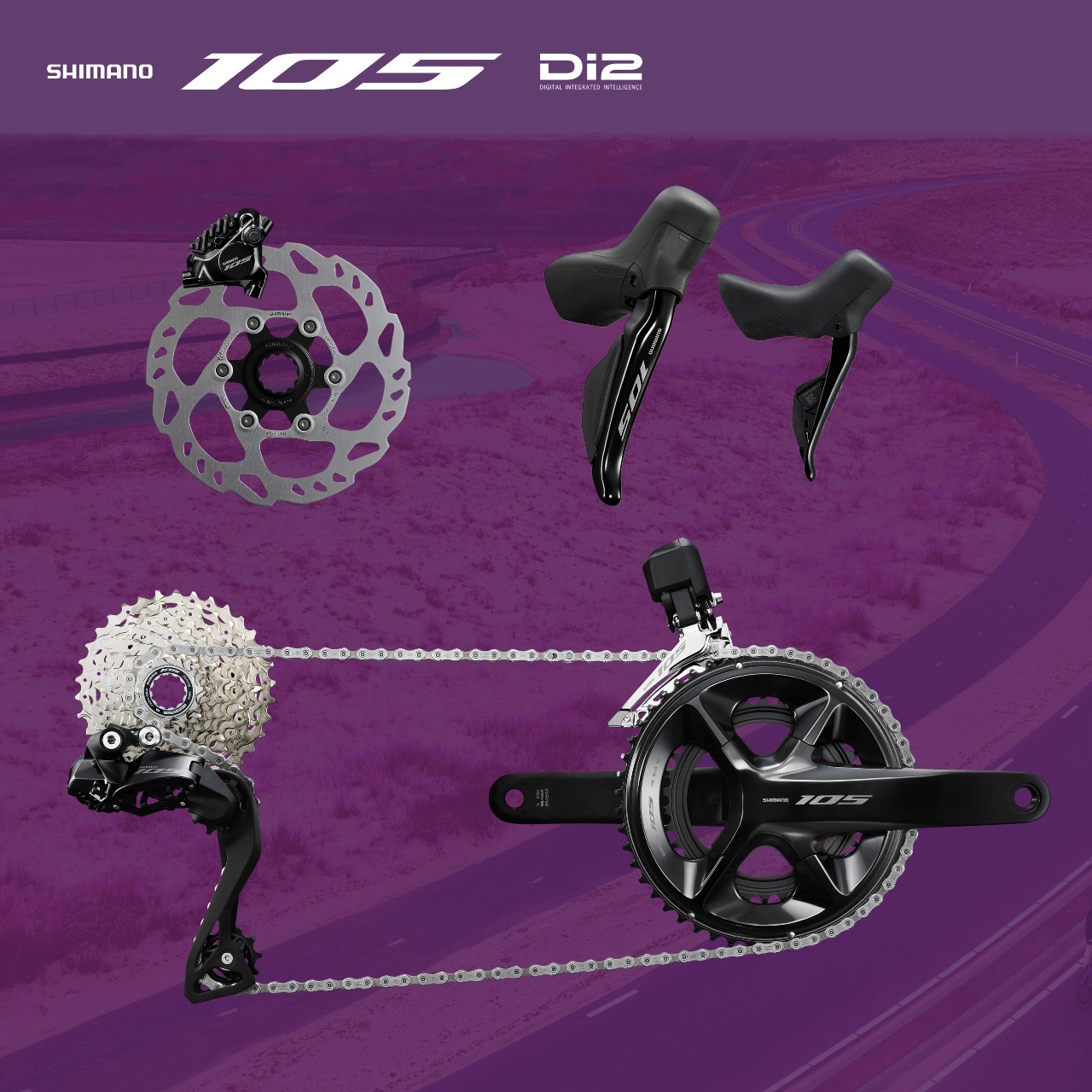 But what exactly is Di2 and what does it mean for you? Quite simply the system officially known as Digital Integrated Intelligence represents the absolute pinnacle in bicycle shifting performance and efficiency. It is faster, more accurate, more customizable and more reliable than anything else on the market today.
Utilizing a hybrid system that features a wireless cockpit paired with a wired connection between a single, seat-tube-stored battery and mechanized front and rear derailleurs, Shimano Di2 delivers crisp and precise shifts every time in any condition. Simply press a button on the superbly ergonomic shift levers and your chain quickly and quietly moves to the next desired gear.
No more skipping a shift as you fatigue or encounter an unexpected climb. And no more miss-shifts or any of the other issues that can plague some mechanical systems. Instead embrace worry-free wireless shifting that keeps you comfortable and in control in any situation.
Just ask anyone who's spent time on the previously launched Dura-Ace and Ultegra Di2 systems. They'll invariably tell you that it's a truly game-changing performance advantage over the course of a ride where you save valuable mental and physical energy with every gear change. And all this same technology and performance is now available at the 105 level. Indeed, with Di2 you're assured a seamless interface between cyclist and bike, allowing you to completely focus on the task at hand.
Shimano Di2 components are precision engineered to deliver smooth, fast and nearly frictionless shifting performance, meaning none of the premature wear or power loss that can come from having a misaligned drivetrain. Instead Di2 knows the location of the chain on the cassette and automatically trims the front derailleur into the optimal position to eliminate chain rub.
And just like Dura-Ace and Ultegra, Shimano 105 Di2 is highly customizable using Shimano's user-friendly E-TUBE PROJECT Cyclist App on your smartphone. With E-TUBE PROJECT Cyclist you can set-up your drivetrain just the way you like it, adjusting shift speed, altering the number of shifts per button actuation, or activating synchro or semi-synchro shifting functionality.
Shimano understands that shifts don't always happen one at a time. That's why Di2 is programmable to allow you to shift through multiple gears at once by holding down the shifting button. It's the perfect set-up for wide gearing swings like a quick transition from a descent to a climb or when attempting to chase back on during a road race or spirited group ride. You can also utilize Synchronized Shift functionality, which allows you to program the system to change from your smallest gear to your biggest gear without having to do the math in your head.
Consider this scenario: You're on rolling terrain with your chain situated in the middle of your gear range. Then you hit a steep climb. Should you move the chain into your small chainring and stay in the middle of the cassette or stay in the big ring and shift the chain to a larger rear cog? With Synchronized Shift enabled, you can skip the logic problem. Shimano Di2 automatically senses when your gearing choice requires a change in chainring. Now that's Digital Integrated Intelligence at work.
If you prefer more control, you can opt for Semi-Synchronized Shift where the rear derailleur makes a compensating shift when you move the chain from one chainring to the other. That means you'll never be in too low or too high a gear immediately after shifting. You can even select the number of cogs the rear derailleur shifts up or down when you change chainrings. It's completely up to you and your personal preferences and needs.
You can also use E-TUBE PROJECT Cyclist to pair the system with third party cycling computers such as Garmin or Wahoo, which for example can allow you to monitor gear selection or track battery status. If you run Dura-Ace or Ultegra shifters, you can also scroll through your computer's screen using the hood buttons on the Di2 dual control levers, meaning you don't have to take your hands off the bars to check the time or monitor miles covered. Whether using Dura-Ace, Ultegra, or Shimano 105 Di2 12-speed levers, you can use Synchronized Shift and assign all shifting duties to one shifter and use the other shifter to scroll through a GPS screen.
Shimano Di2 battery life is also best-in-class, with a single charge of the main power source delivering approximately 1,000 kilometers of worry-free riding. And unlike other wireless electronic shifting systems, there is only one battery to charge and you never have to remove it from your bike for charging. (Smaller, replaceable, CR1632 coin cell batteries located in the shift levers last up to 3 years.) And if by some small chance your charge does run low, Shimano Di2 is set-up so that the front derailleur will stop shifting first, leaving you with rear derailleur shifts to get you back home.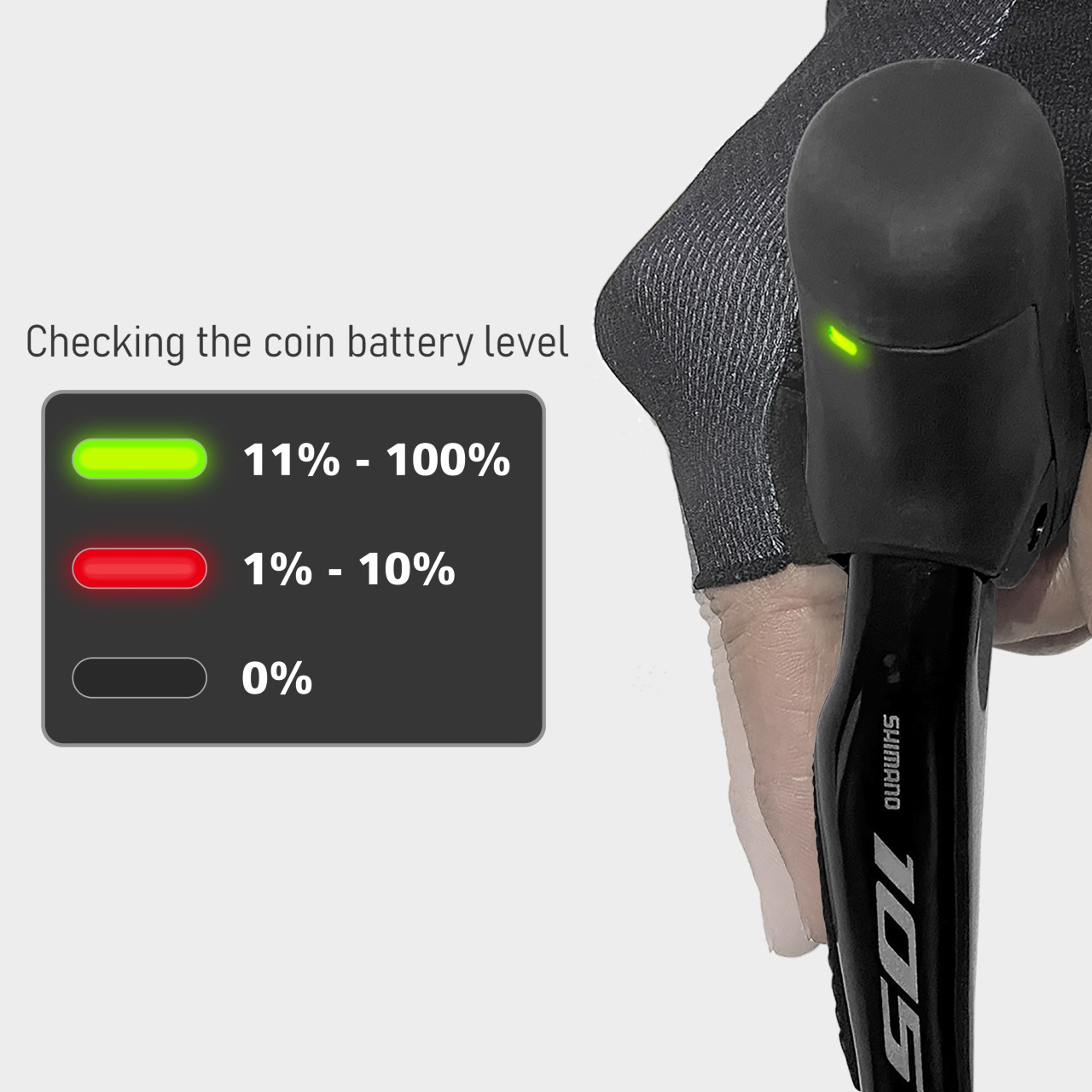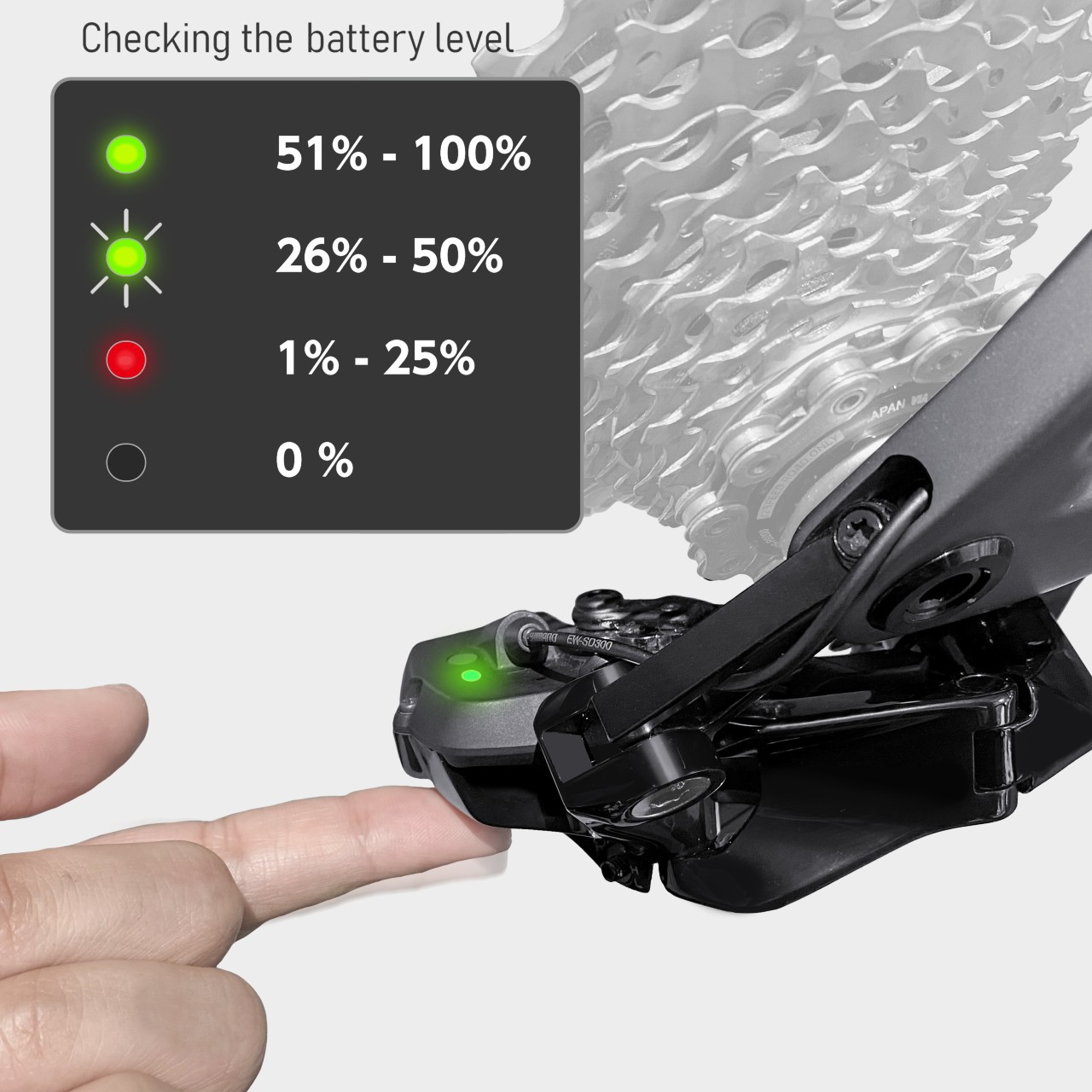 When you get back home don't worry about the maintenance of shift cables. Shimano Di2 set-up is exceptionally easy (remember the cockpit is wireless) and once properly dialed it will stay in adjustment for years to come. All you have to do is enjoy riding your bike, just as it should be.