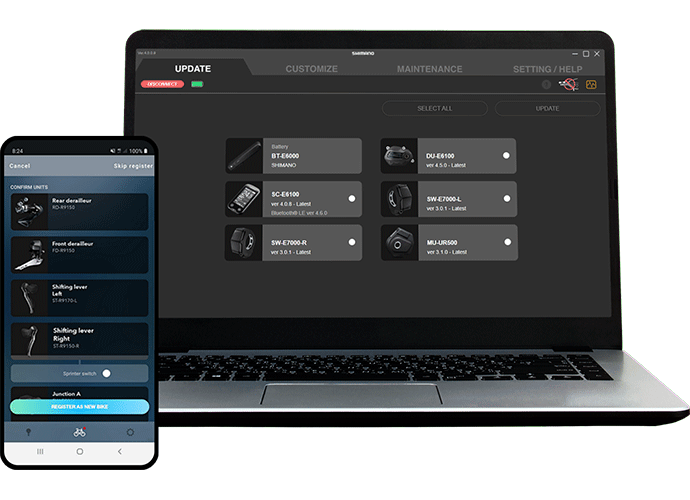 What is E-TUBE?
Shimano E-TUBE software connects you to your bike. It allows you to get the most out of your riding experience.
E-TUBE PROJECT Cyclist Cyclist

Shimano E-TUBE PROJECT Cyclist Cyclist allows you to wirelessly customize your settings, update firmware, and identify and fix any errors.
What can you do with E-TUBE PROJECT Cyclist Cyclist?

Customize
Adjust your bike's settings to match your riding style

Update firmware
Check for the latest releases with the newest functionalities

Error check
Immediately identify errors and get solutions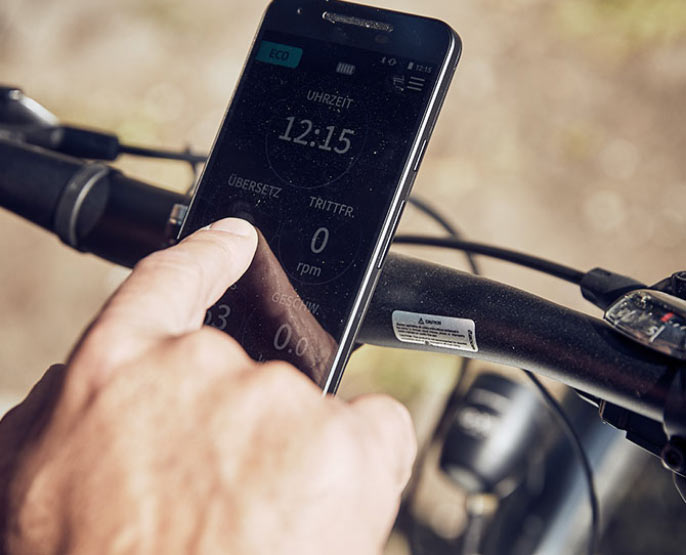 It's time to get started!
Step 1: Download the app

Download E-TUBE PROJECT Cyclist Cyclist or E-TUBE RIDE from the App Store or Play Store using your smartphone or computer.

Step 2: Connect your bike

Turn on Bluetooth and open the app. The app will then give you instructions on how to connect.

Step 3: Start customizing

Choose from a collection of pre-defined settings or create your own!