Words by Jennifer Wheeler / Photos by Chris Wilson
Meet the Fount Cycling Guild – an unusual but exciting mix of elite road racers working hard to develop new cyclists into expert racers. Founded by Jennifer Wheeler and partner David Richter, Fount Cycling Guild turned heads last year at US Pro Nationals with the team's dynamic racing and willingness to go all-in for each other. Shimano is proud to support a team that consistently finds the podium while also making a difference in building women's cycling from the ground up.
Fount Cycling Guild isn't a typical women's elite cycling team. Our roster ranges from a 6-foot collegiate basketball all-star to an NCAA champion rower to a woman who found her first bike on Craigslist three years ago. The average race experience for each rider is two years—with 2022 being a few rookies' first racing season. We are a group of cycling misfits with one commonality—a champion mindset, the critical ingredient required to reach the top of any pursuit.
As a former collegiate runner, I took a non-traditional path to becoming a professional cyclist in 2011. I started cycling in my late 20s to commute to work and stay active. One day during my commute, I met a bike racer who introduced me to the sport. Fast forward a year later—and a lot of hustle—I had a contract as a professional cyclist.
It was a whirlwind experience going from commuting on the bike trail to racing European Spring classics in a little over a year. I was strong but totally unprepared for the skills, mindset, and team cohesiveness needed to be a successful female pro cyclist. I measured my self-worth by my performance on a given day and eventually hated racing and quit cycling soon after. I didn't touch a bike until five years later, when I came back to the sport older and wiser, did things differently, and won a national championship on the track in 2018.
This transformative experience inspired me to start Fount Cycling Guild with my partner, David Richter, with the goal to bring more women into the sport and provide the right training, skills, and support needed to make it—and stay—at the highest level of racing.
Our women's team started with one rider in 2019 and quickly grew into a group of scrappy, tough women who, with a lot of practice and the right guidance, turned into pretty great bike racers. In 2021, the women raced their first pro race at US Pro Nationals and made a name for themselves by launching attack after attack against World Tour Riders and Olympians and sticking a solo break in the crit for over 30 minutes. In the US Pro road race, the team put Veronica Ewers on the podium in third place, only in her second season as a bike racer. This standout performance and other national GC results earned her a World Tour Contract in 2022.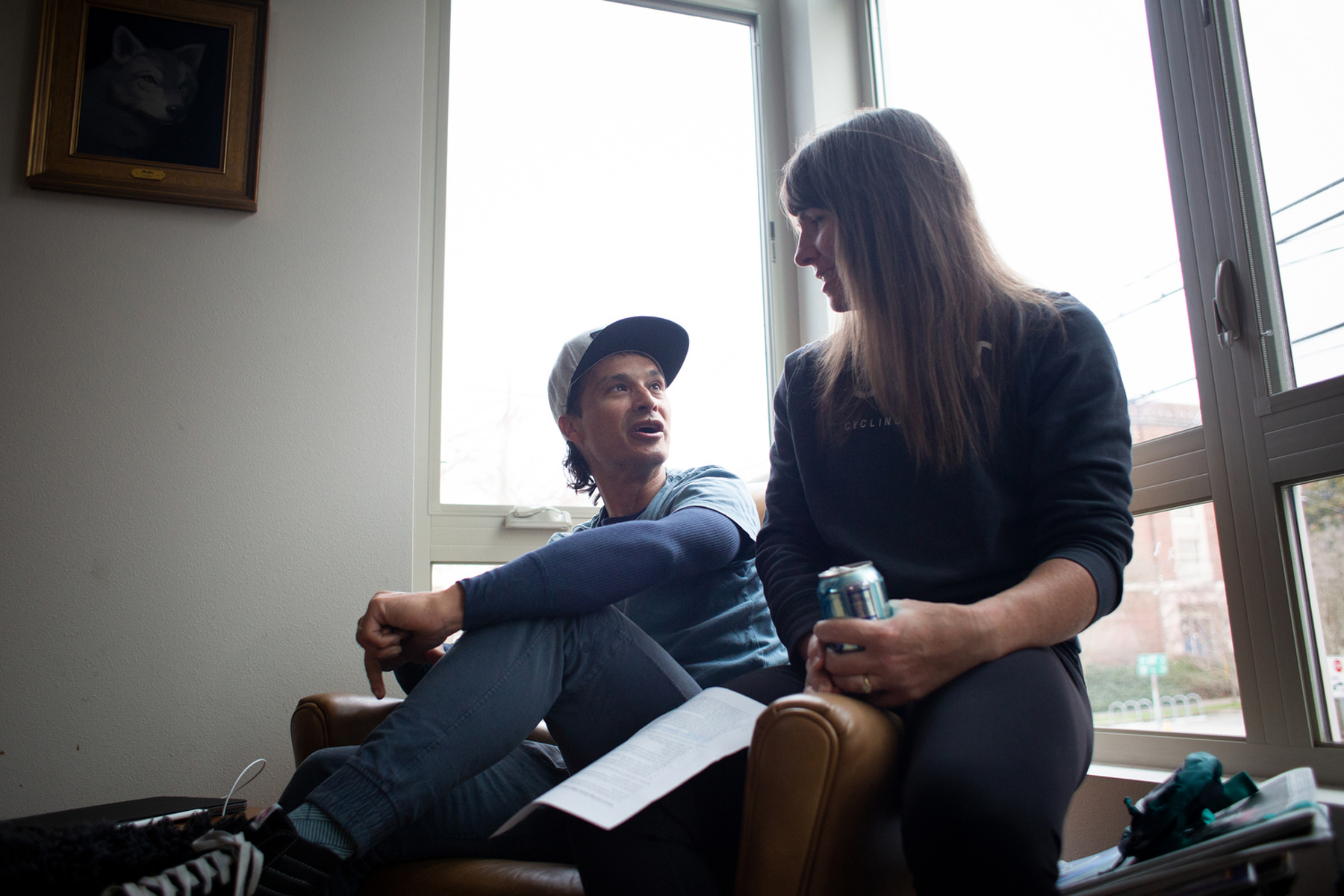 Of course, we love results—it has opened doors for pro contracts and sponsorship opportunities and is a tangible measure of success. However, as we rapidly evolve from an after-work club team to a national-level elite team, my spidey sense reminds me to pause and ensure the team stays grounded in the principles that brought us success. We work for each other and win together—we don't have superstars and no one rider should carry the burden of the win or loss. We don't buy talent to get results—we develop our riders from Cat 5 to the top to grow the sport—teaching riders how to clip in, draft, paceline—and in some cases, not to wear underwear with chamois. We invest in each other, train together, and support each other with last year's beginners teaching new riders and continuing the cycle to grow the team.
As we enter the 2022 race season with a roster of resumes of potential versus results, there are a lot of unknowns about how our new riders will fare at the national level. However, one thing is for sure—we are a team of women who support each other, trust each other, and love racing bikes.