Orbea's lightweight road machine, the Orca, is turning 20 this year, and the Spanish bicycle manufacturer is marking the occasion with the launch of the 7th generation of one of its most popular models. Equipped with a DURA-ACE R9200 groupset, the entire bike weighs only 6.7kg.
The next-generation Orbea Orca is nimble and efficient on challenging climbs, and it's available now with every Shimano 12-speed drivetrain. Find your Fast and discover which setup is right for you.
The Orca's Origins
20 years ago, the engineers at Orbea set out to design an uncompromising lightweight carbon frame. It was to be a bike for the people, meaning it would be perfect for accelerating up mountain ranges while being available at a competitive price. This resulted in the creation of the Orca, launching its 7th generation as one of Orbea's most popular road racing models.
The 7th gen Orca is a beauty on the climbs with a 32C tire clearance and slim tubes to dispel the inevitable vibrations particular to lightweight bikes. By focusing primarily on weight and responsiveness, Orbea has delivered a rare mix: a bike that's stiff, light, and very comfortable to ride.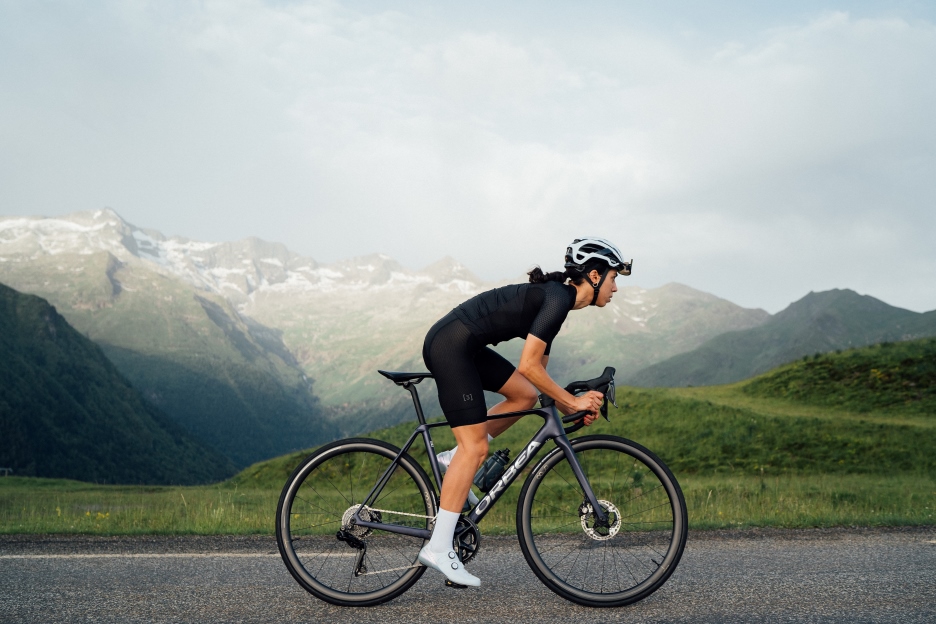 Stiff, light – and comfortable?!
That's right. High-performance bicycles often require us to experience the world shivering around us as we hobble over the asphalt – which in the mountains isn't always paved to perfection. The wide tire clearance of the Orca means you can choose a more comfortable setup up to 32mm, often proving a more durable and sustainable option.
Orbea engineered the Orca using a monocoque production method , one of the most technologically advanced carbon constructions available. Monocoque, the French word for single cell, is a single piece of structural skin used in Formula 1 cars, armored vehicles, and aircrafts for its near-indestructible quality. The method is new to bicycle manufacturing, and in a way, yes, it's closer to rocket science.
MyO means it's yours
Combine your favorite colors and Shimano componentry to create a bike that's truly yours using Orbea's MyO program. A range of bright colors, saddles, rear and front wheel axles, tires, and many other options are at your fingertips.
Much has changed in the 20 years that have passed since the Orca's inception. Technology has led us to unimaginable advances in the world of cycling. But when you get down to business, putting foot to pedal in the mountains with your friend s, the Orbea Orca is still a stellar choice.
On the hunt for your next Orbea Orca? You'll find every 7th generation Orca on our Bike Selector.