Discover the seven things that influence how often your bike needs servicing and learn how you can help you care for your bike, ensuring it goes longer between visits to the bike shop, with at-home maintenance.
Regular bike servicing from a professional mechanic helps keep your bike running efficiently and safely, but you can limit the number of times it needs a service with simple home maintenance. Caring for your bike is relatively simple and should form part of your riding routine. These factors can determine how often it will need a service. While there are practical things you can do to keep your bicycle running smoothly between bike shop visits.
1. HOW OFTEN YOU RIDE
The more you ride, the quicker components wear out and increase how often your bike will need to be serviced. Naturally, consumables such as tires, chains and cassettes wear out with frequent use, but good home maintenance including frequent cleaning and proper storage can help to prolong their lifespan.
Did you know?
Ideally, replace your cassette once in every 3-5 chain replacements.
Top Tip
Wash your bike regularly, using a degreaser to remove grit and grime from your chain, cassette and chainring. This will help your drivetrain function smoothly and reduce wear.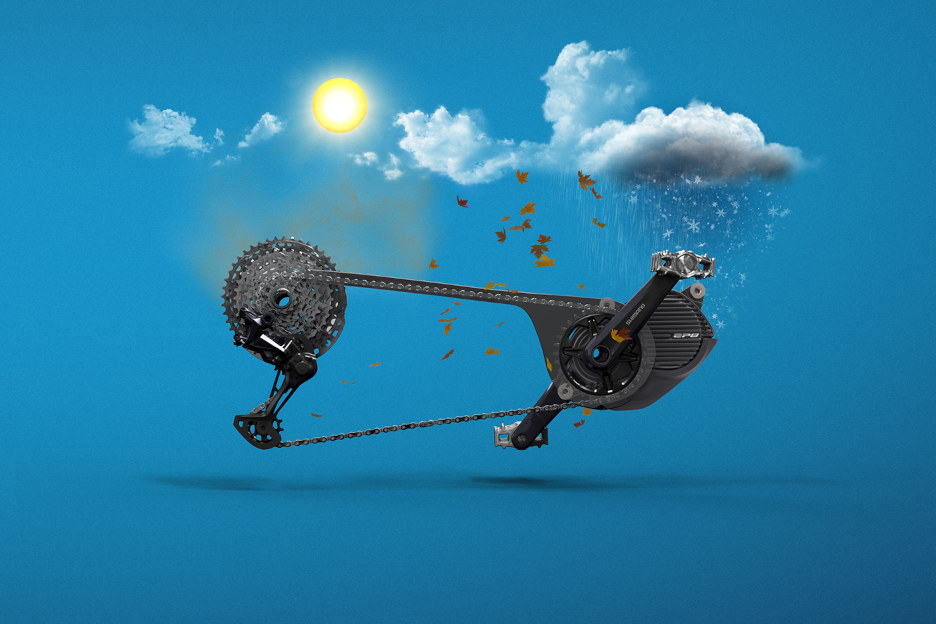 2. WHERE YOU RIDE
Different places present different conditions and challenges for your bike in different ways. Wet, sandy and dirty trails can create an abrasive paste around your drivetrain, whereas hilly areas put more strain on your chain and brakes with the extra demands of climbing and descending.
Did you know?
Once the rim brake shoes are worn down past the grooves, they should be replaced. Disc brake pads should be replaced when they are less than 0.5mm.
Top Tip
Using a wet weather chain lubricant can reduce drivetrain wear through the chain lube's chemical ability to repel water, thereby improving for chain and component protection.
3. YOUR BODY
Heavier or more powerful riders tend to put more strain on their bikes. Their brakes need to work harder to stop them and more force is put through the components, including the wheels and bike frame. How much extra strain heavy and powerful riders put on their bikes will depend on riding style.
Did you know?
It's important to pay attention to the condition of your components if you're a more powerful rider. Use a chain wear indicator to determine whether it needs replacing.
Top Tip
Focus on smooth shifting. No not shift under pressure, but rather ease up on the power you are pushing through the pedals while the chain is moving between gears.
4. YOUR RIDING STYLE
Road or off-road, riding style matters. On the road, shifting under load and late braking can wear down your parts far more quickly than pedaling smoothly and shifting gears intuitively. Similarly, mountain bikers that struggle to clear obstacles or slam their wheels into rocks and roots will see faster wear than more fluid riders.
Did you know?
Disc brake rotors should be replaced when they are less than 1.5 mm thick, or the aluminum begins to show.
Top Tip
Anticipating changes in gradient or obstacles ahead will allow you to shift into the appropriate gear or begin to brake so that you are in the correct gear to conquer a steep kick or do not need to lock-up your brakes in order to stop suddenly.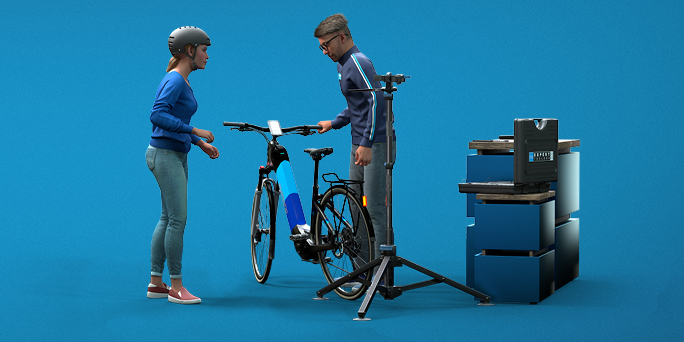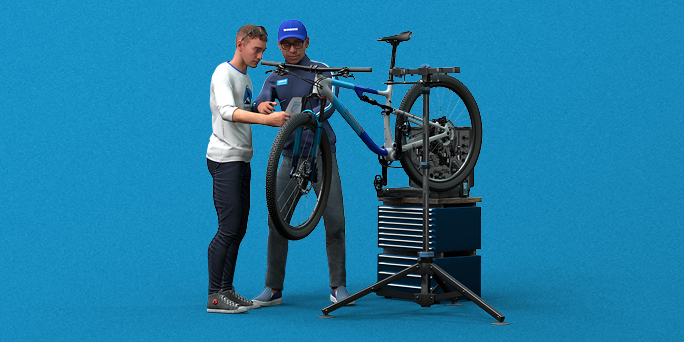 5. E-BIKE VERSUS CONVENTIONAL BIKE
E-bikes tend to need new components more often than unassisted bikes as they are often faster and heavier. There is more strain on your drivetrain from the torque of the motor and a faster, heavier bike needs more braking power to stop quickly and smoothly.
Did you know?
Every component comes under more strain on an e-bike. Replace your cables when there is increased friction or if they are damaged or frayed.
Top Tip
Do not rely overly on the e-bike motor to power you through climbs or obstacles, rather shift as you would on a conventional bike and spin in order to lower the strain on your drivetrain.
6. HOW WELL YOU CLEAN YOUR BIKE
Dust, moisture and dirt affect every part of your bike, wearing out moving parts and preventing smooth shifting, braking and pedaling. To limit wear and improve the functioning of your bike, give it a quick clean after every ride and lubricate with oil recommended by your SHIMANO mechanic.  
Did you know?
We recommend using SHIMANO lubricants and maintenance products for continued performance and improved durability.
Top Tip
Using a chain cleaner, which uses degreaser and slots a series of brushes and bristles around your chain, will help you more effectively remove old chain lubricant, dirt and grit from your chain.
7. WHERE YOUR BIKE IS STORED
Try and keep your bike dry by using a cover if it is stored outside, as rain and moisture can lead to rust. If you have an e-bike, store it somewhere with a constant, warm temperature as very cold or hot environments can impact your battery performance and lifespan.
Did you know?
Prevention is always better than cure. If you can't store your bike indoors, make sure you routinely check for wear and tear on your parts and regularly lubricate moving parts.
Top Tip
There are various bike storage solutions which allow you to mount your bike to the wall or hoist it into the roof, in order to minimize the space it takes up in your home or garage.