Story by Mark Beaumont
Photos by Markus Stitz
The following story is an excerpt from CADENCE, a collection of road cycling tales from around the world. Each piece is told to inspire, to bring us closer to the characters and communities, near and far, that are all connected by the common bond of a life lived on two wheels.
Nine Hours. Doesn't sound like much. It's time enough to make some progress, be modestly productive. It's a solid day at the office. It's a trip from Heathrow to Chicago O'Hare on a non-stop flight, or almost the entire drive from Inverness, Scotland, to London. Doesn't seem like an imposing chunk of time until you start trying to figure out how to shave it off of a 37-hour bike ride. Then, those nine hours get a little more daunting. And that's exactly the challenge I stared down as I geared up to tackle the new record, and retake the Fastest Known Time on the North Coast 500.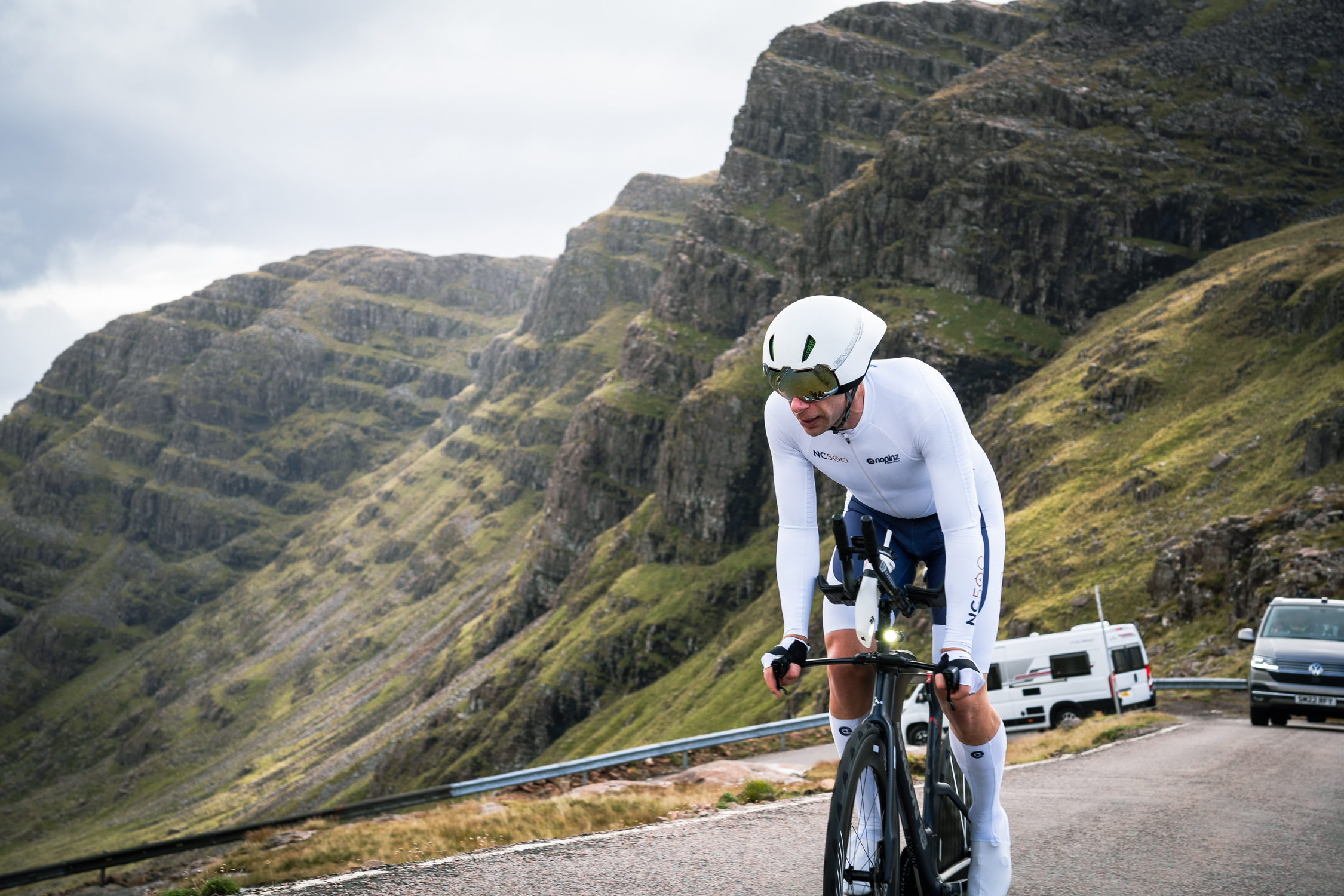 I never would have guessed that one of my shortest goals would also be one of my toughest. After all, compared to riding a bicycle 18,000 miles around the world, riding 516 miles around the top of Scotland seemed almost meagre. But make no mistake, attempting the North Coast 500 record was the hardest single-effort ride of my life. Perhaps that's because going faster, not necessarily just farther, is a somewhat new approach to bicycles for me.
More than two decades of my career have been in pursuit of ultra-endurance cycling. Part of this was in 2015 when I established the North Coast 500 route with a time of 37 hours. The culmination was undoubtedly in 2017, when I realized my goal of cycling around the world. That effort took 78 days, the fastest time to date, and it required much more than strong legs and mind. The complexity of the circumnavigation world record stemmed from its extensive logistics, range of climates and conditions, not to mention the sheer attrition from a bike ride of this length. Cycling the globe has always seemed to be the ultimate race, quite literally because there is nothing larger than the world.
So after dedicating so much time and effort to riding farther, the last five years have brought a new challenge–learning to go faster. In that time the marginal gains in training, nutrition, setup and logistics have fascinated me in this pursuit. And with no further distance to cover, I have felt somewhat liberated to focus on bike rides that challenge in new ways by exploring gravel, time trial and even penny farthings! However, endurance road has always been my passion, and having lived a career of records and expeditions, I had never properly raced. I was ready for a new challenge.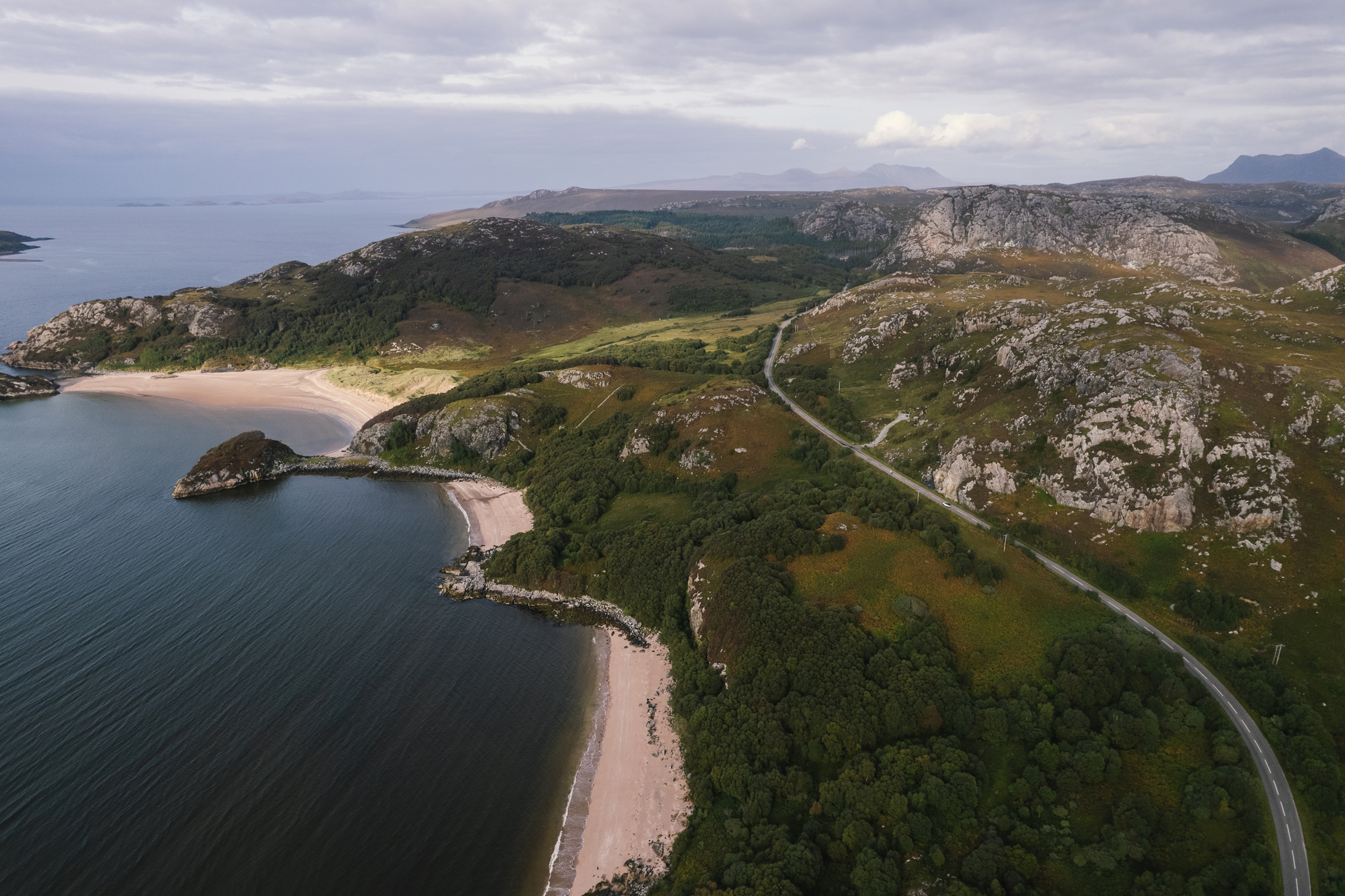 RAAM, the legendary Race Across America, became the new challenge that captivated me. It covers 3,000 miles from Oceanside, California, on the Pacific Coast to Annapolis, Maryland, along the Atlantic. It seemed like the perfect event for someone who loves ultra-endurance miles and wanted to experience a proper race. The preparations were extensive, and by 2021 we were ready with a relay team. James Lowsely-Williams, aka Hank, and I targeted the first sub-six day relay crossing of the US. But, the world had other plans. The UK brought back travel restrictions, abruptly ending our hopes of competing in RAAM that year.
We turned our pent-up training and prep to something local, settling on Land's End to John O'Groats. It's the classic south to north, end-to-end route in the UK, and there was no relay record. For context Michael Broadwith holds the solo male record for the 874-mile route in 43 hours and 25 minutes. Maintaining one-hour relay efforts, Hank and I completed the route in just over 38 hours. Yes, it was brutal, but what an incredible confidence boost that we could carry into Race Across America the following year.
Roll forward 12 months, and I partnered with Jonathan Schubert for the 2022 edition of RAAM. He was the first man to time trial 100 miles in under three hours. He clearly had a big engine, but did he have the experience for a 3,000-mile event? We were never able to find out. In California, 14 hours before the official start, and in the form of our lives, Jon tested positive for COVID. I was devastated for him and gutted personally. It seemed that a year of training and sacrifices on the family front were all for not. I was in the shape of my life with nowhere to ride!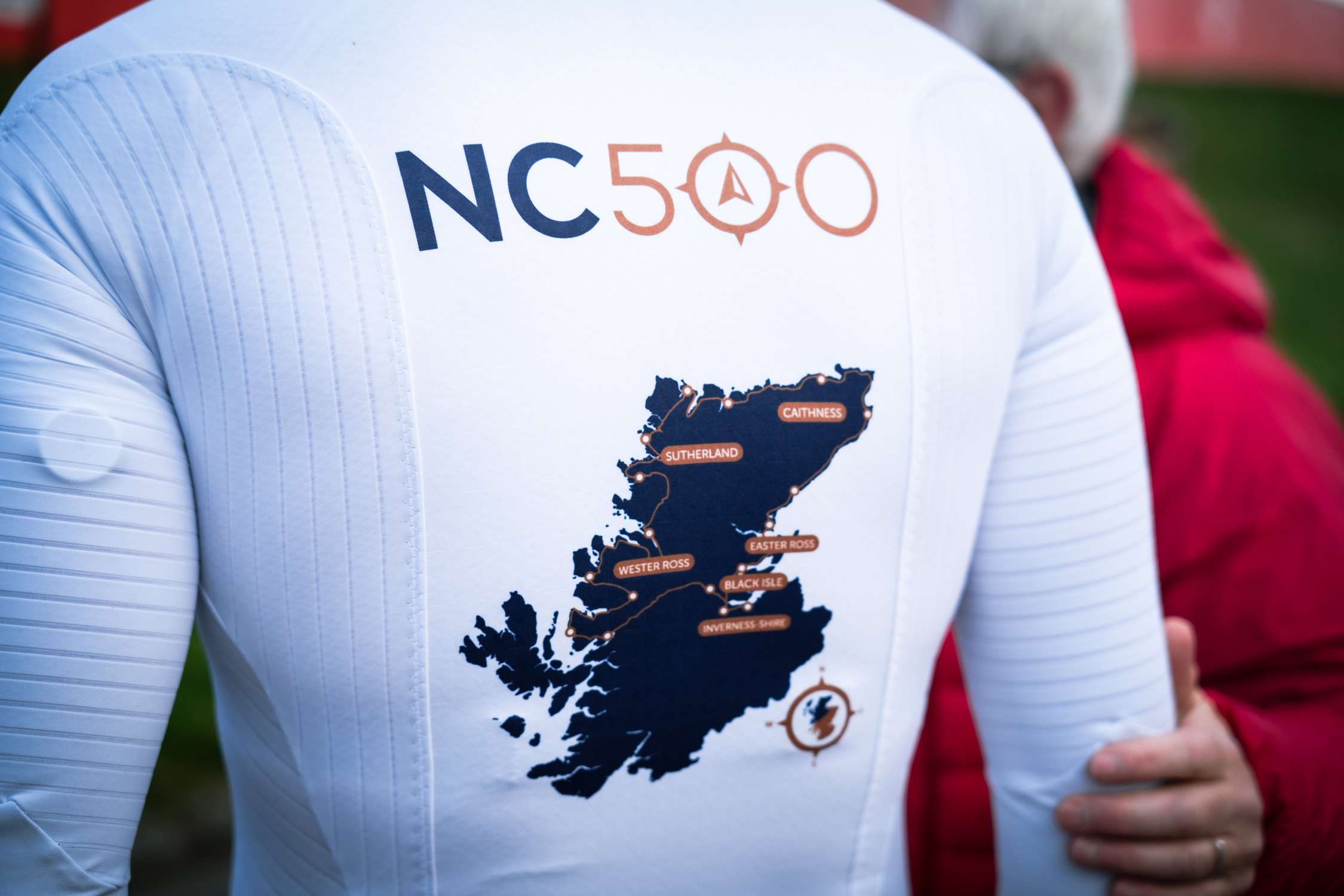 I felt numb to the reality and almost in denial of the inevitable. Thus I set out from Oceanside alone, amidst all the relay teams, hoping against hope for a plan B to materialize. Maybe Jon would test negative and rejoin, maybe a new teammate could be found, maybe I would be allowed to race solo. After 500 miles with almost no pause, the futility of the ride finally hit home. I was in the middle of Arizona when I finally stopped, and the emotions poured out. There in the desert, I started crying.
All athletes at every level of sport face setbacks. Like anything in life, we have little control over the external factors, but we can choose how to respond. It took a few weeks to get my head straight again after the disappointment of a second failed RAAM attempt. But time at home with my family, and a bit of space from the intensity of the team and pressure on the race did wonders. I owe a debt of gratitude to my daughters, Harriet and Willa. They brilliantly reminded me how to live in the moment, move on from setbacks and always look forward. With their encouragement and perspective, I was motivated to fight back and redeem the 2022 season.
With a newly adjusted mindset–I hadn't wasted a year of preparations, but rather trained into some of the best fitness of my life–I worked with my performance team to create a new goal. We would aim to retake the North Coast 500 record I'd set back in 2015. That initial mark of 37 hours tumbled with each passing year. Most recently Robbie Mitchell, who in 2021 was the national 24-hour Scottish time trial champion, covered the 516-mile road route in a blistering 29 hours and 6 minutes. Upon first returning from America, I had no idea how I'd shave nearly nine hours off my previous best effort.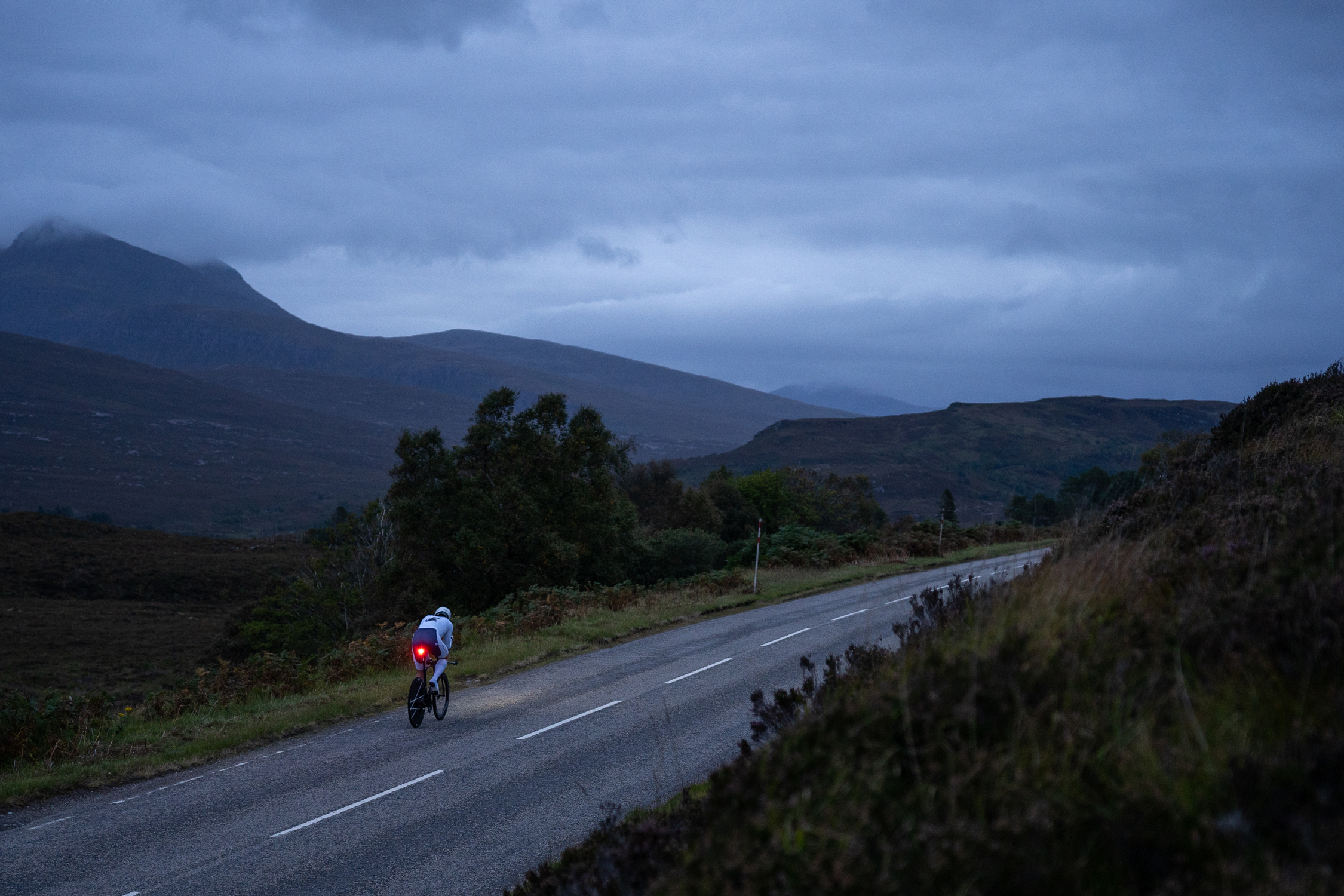 But that's what teams are for, everyone works together to achieve a common goal, to instill confidence. Working with my coach Pav Bryan, we focused on top end endurance power, meaning a lot more VO2 max intervals and sustained hard efforts. Testing at Newport Velodrome and the Catesby Tunnel gave us important data on my position and aerodynamic efficiencies, allowing us to optimize my position on the bike. We also utilized the MyWindSock app to overlay climate and weather factors over route data to give better performance indicators. Then there was nutrition, changing to a mainly liquid diet for these hard time trial efforts.
From a fitness perspective, we needed a suitable stepping stone, so a month before the record attempt we targeted a 'test' event, the GBC 500-kilometer gravel race in Quebec, Canada. I had never ridden North American gravel, which to many Europeans seems to be little more than a dusty road race. It proved to be so much more than that.
Set in a postcard perfect location, I was blown away by the beauty and community around this amazing event. On the border with Vermont, the route wound its way through seemingly endless forests, past stunning lakes and ski resorts. I relished the opportunity to perform on my own terms with no support team, no teammate, just a bloody hilly gravel road that lasted 500 kilometers without pause. After 28 hours of hard racing, I crossed the finish line elated and exhausted. For most riders, this is an event for the experience rather than the leaderboard, so no-one else really cared. But for me, leaving it all out there and riding for the win felt important. Those of us vying for the top spots certainly had a good tussle. It was a fun way to confirm that I was ready to try to go faster than I ever thought I could. I also managed to put in a hard effort for almost the same amount of time that I was aiming for in the NC500.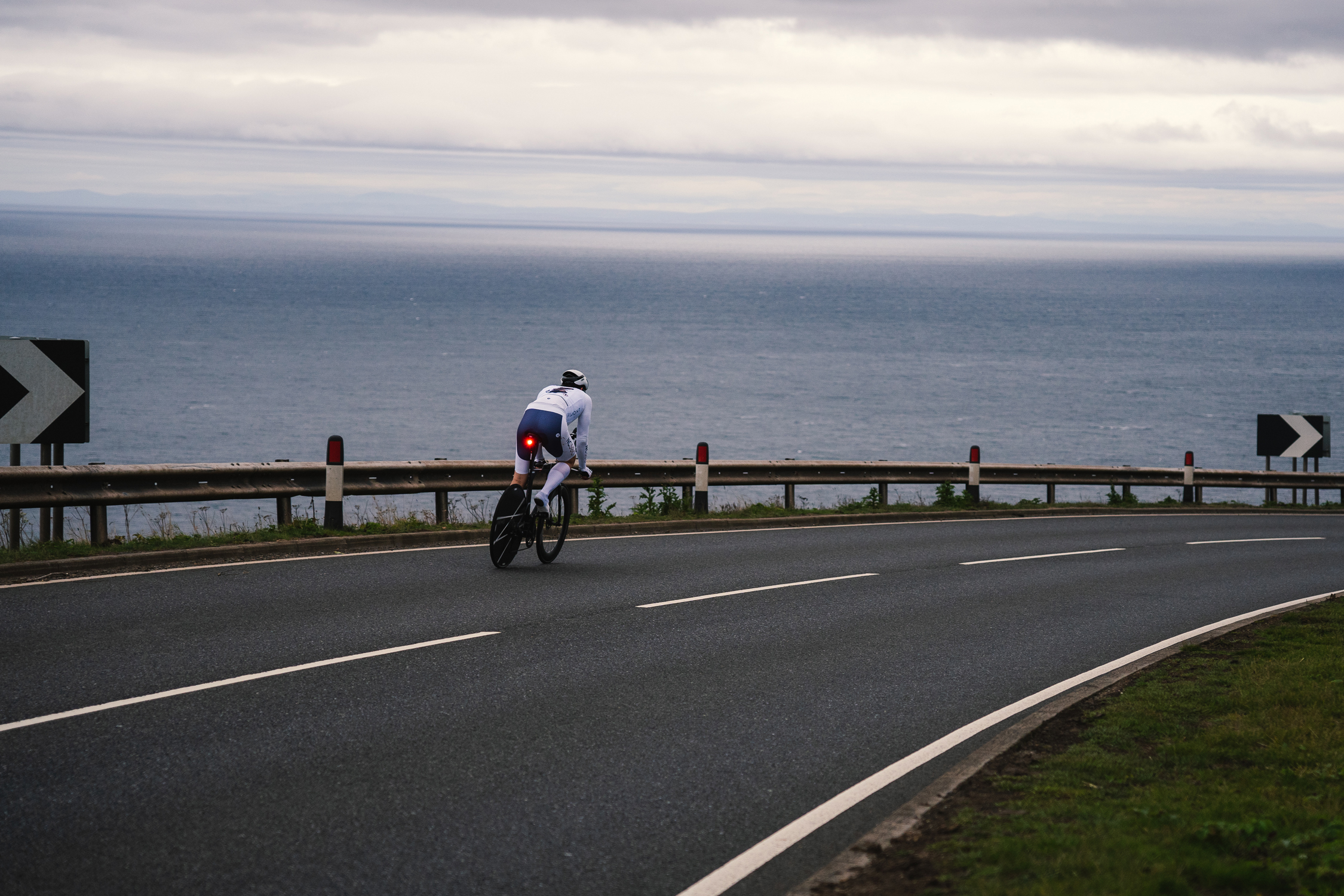 Nevertheless, rolling out from Inverness Castle in Scotland one month later was a very different experience than the Quebec gravel. I rode on a time trial bike optimized for aerodynamic efficiency. I was surrounded by an amazing crew of 18 people taking care of performance and logistics while a GCN film crew documented the whole experience. I would hopefully cover almost 200 more miles in roughly the same amount of time.
The first big challenge came about four hours in, crossing the 2,000-foot Applecross Pass. Setting a new personal best threshold power on this climb, I knew I was riding a bit 'hot' at this stage. I worried I would pay for it later. At about seven hours, I had my first big mental slump, which endurance racers can relate to. The excitement of the start had passed and I was well into the ride. It started to hurt and the scale of the ride hit home. I could ride the road in front of me, although holding that power level on those rough, tiny, undulating roads was hard. What got me down at that stage was the realization that I would be in the same aerodynamic position, doing the same effort for another 21 hours without barely a break.
You can almost always ride the road in front of you, it is the scale of the unseen road that makes people stop. The mental games continued as day turned to night, as the hundreds of miles clipped by, as the wind picked up for the last 100 miles.
But as the obstacles mounted, I was determined to endure. On a ride like this, a home event in Scotland, a classic route that is normally ridden in seven to ten days, I had to leave it all out there. Every training session, every sacrifice, every frustration from the season piled into a 28-and-a-half-hour effort. My wife Nicci was in the support van and there was a wonderful unblinking belief from my crew that I could do this. As a rider, it's perfectly human to doubt yourself. But I didn't want to let everyone down, my crew, my sponsors, myself.
It wound up being the hardest single effort of my career. I have never gone so deep for so long. Comparing this to a multi-day or multi-week ride would be tough, but it was undoubtedly another level in terms of performance and sheer speed. My normalized power over the course was 261 watts. I took a mere 16 minutes off the bike during a total time of 28 hours, 34 minutes. It was something that just months before I never thought was possible.
Despite the struggles, the setbacks, the disappointments, 2022 was an amazing season in the end. In some ways the challenges made it richer, becoming fuel for the fire to come back to race winning and record breaking. As a husband and dad, I am grateful to still have the love and support of my family to ride my bike 'in anger', to push myself as an athlete and explore the world at the speed of a bicycle. Finding any amount of time for that is worth celebrating in and of itself.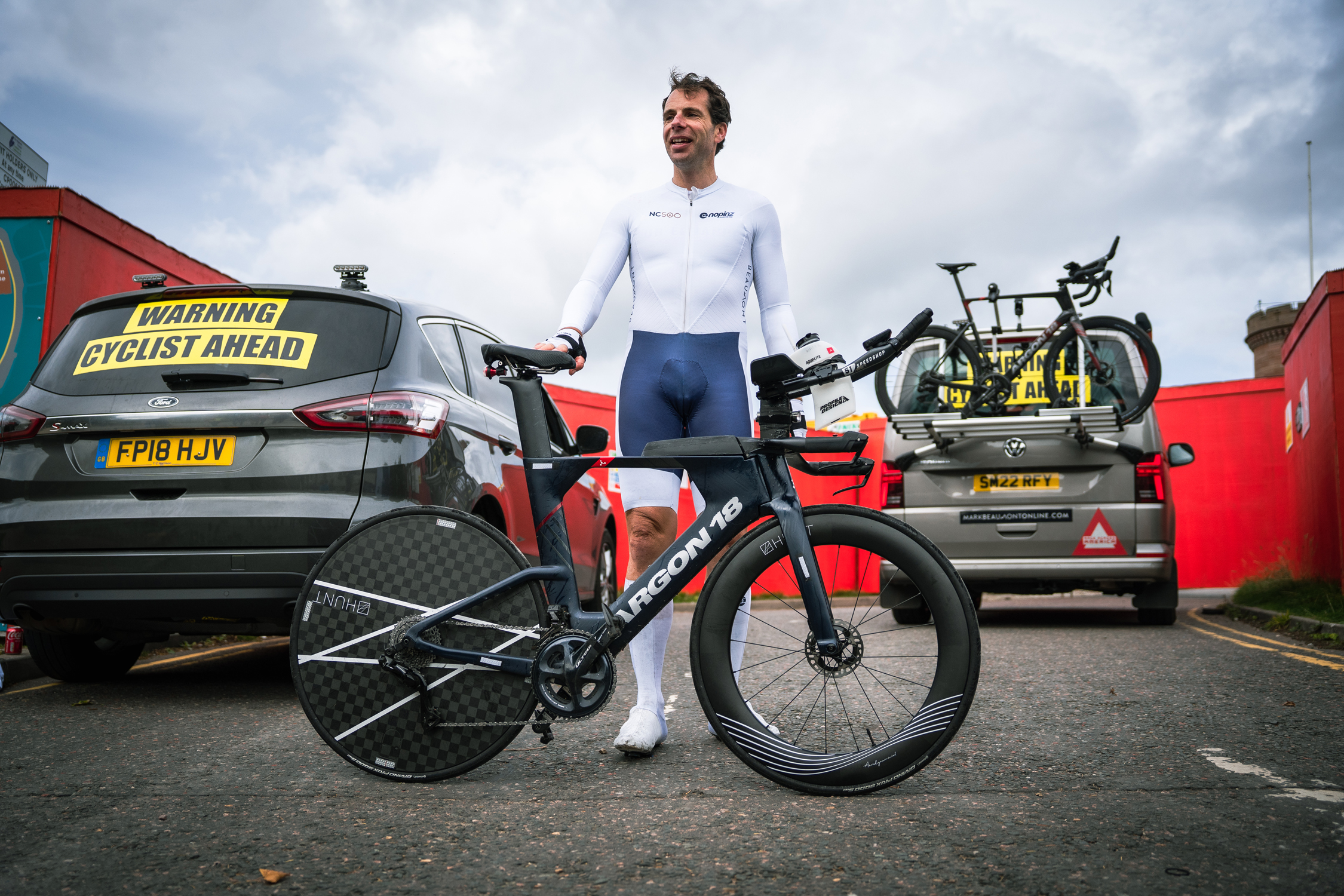 Mark Beaumont's
Di2 DURA-ACE Equipped
Argon 18 North Coast 500 Record Smasher
Frameset: Argon 18, E-119 Tri+ Disc
Shifters: Shimano DURA-ACE R9160 Di2 with Aero Bar Shift Switches
Brakes: Shimano DURA-ACE R9180/R9270 Lever/Caliper Combo
R. Derailleur: Shimano DURA-ACE R9270 Di2
F. Derailleur: Shimano DURA-ACE R9270 Di2
Cranks: Shimano ULTEGRA 53-39 chainset
Cassette: Shimano DURA-ACE 11-34 cassette
Chain: Shimano CN-M9100 12-speed
Wheels: Hunt
Tires: Continental Grand Prix 5000 - 28mm
Rotors:Shimano MT900, 140 mm
Bars: 51 Speedshop
Stem: 51 Speedshop
Seatpost: Argon 18 TT
Saddle: ISM
Pedals: Shimano DURA-ACE R9100 SPD-SL
'This is an absolute fighter jet. Once settled in, the wheel whirs like wind turbines, the freehub clicks echo in a satisfying manner through the disc on the descents. And the controls are micro, buttons on the tribars, making instant electronic shifting. This bike feels fast, feels extreme and puts a huge smile on your face.'