"Don't take for granted when things really go well."
There has certainly been no shortage of days to relish for Marianne Vos. Her achievements span all manners of bikes and terrain, from the roads to the cyclocross fields to the velodromes, making her the greatest cyclist of her day, and some say of all time.
"That's the balance that you look for," Vos continues. "One day is a bad day, don't stay in that feeling. Think okay that can happen, and maybe next time is better and enjoy the next time even more."
Vos is a 12-time elite World Champion, two-time Olympic gold medalist, 30-time Grand Tour stage winner with three general classification titles in the Giro Rosa. She's tied for the most cyclocross World Championship wins of all time (seven) with Erik De Vlaeminck. Add on top of that dozens of Monument wins, hundreds of professional race victories....to list her full palmarés would neglect what's most important. Who, really, is Marianne Vos?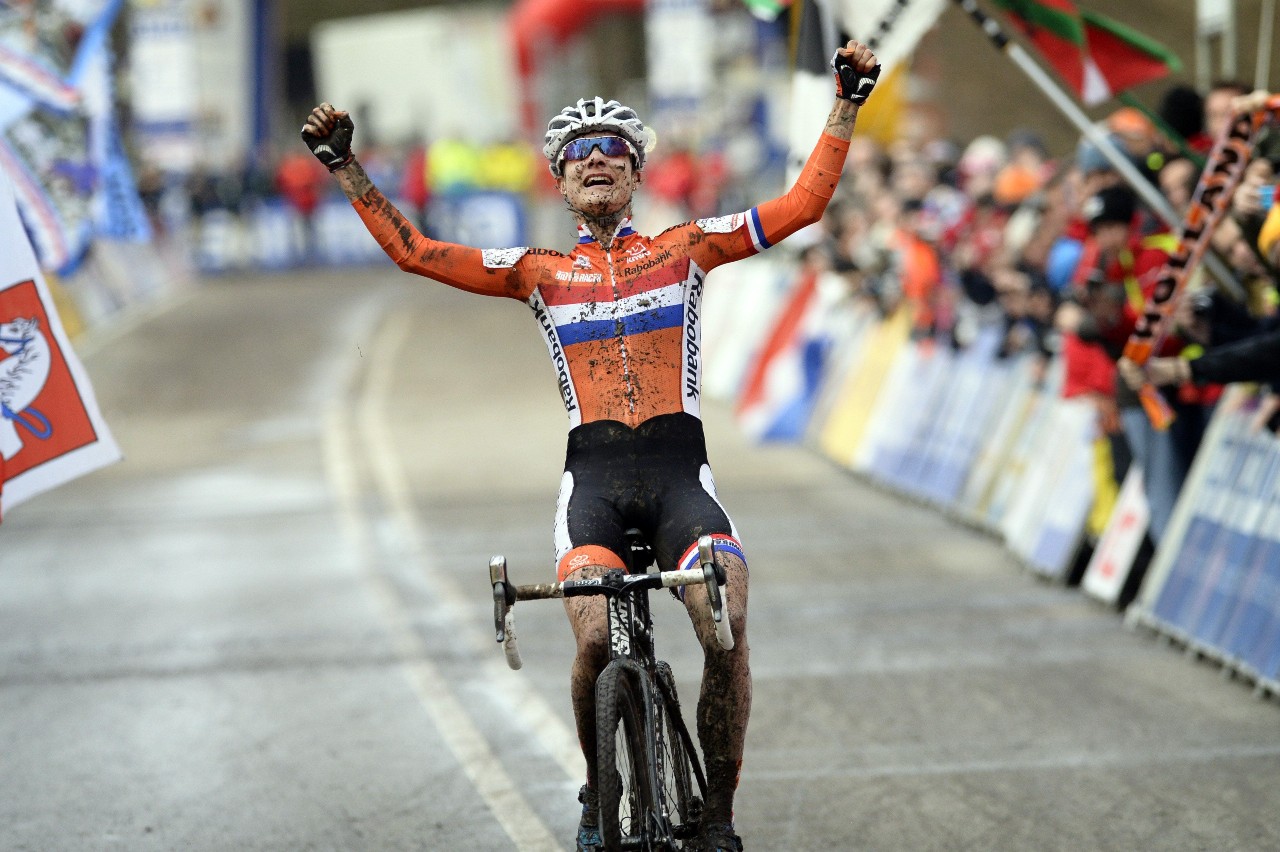 The journey begins nearly three decades earlier in the south of Holland, amongst the farmlands of North Brabant. A five-year-old girl receives her first bike, a small steel Mercier. Her father, a carpenter, had fastened a seat to the top tube of the already tiny bike so that the little girl could reach the pedals and the bars to begin riding with her father Henk, mother Connie, and older brother Anton. On those initial rides, she feels for the first time the freedom, the balance of being on two wheels.
By age six, she's riding the bike back and forth to school, and she joins the local cycling club where her brother races. On the bike, she doesn't feel the shyness that she feels in the classroom. She feels, instead, confident. Feels most herself. She's also fast, so very fast for a six-year-old that she is placed with the eight-and nine-year-olds who she can keep up with, and who can keep up with her.
She finds joy in the games they play on the bikes. Joy in riding to school, training with the club, pedalling back to the house and repeating it, over and over again. That comfort, the sense of self, re-emerges each day she is on the bike, even today. "The feeling has never changed. Being able to just go out and enjoy yourself. Go where you want. The experience is what I still feel every day," she reflects now.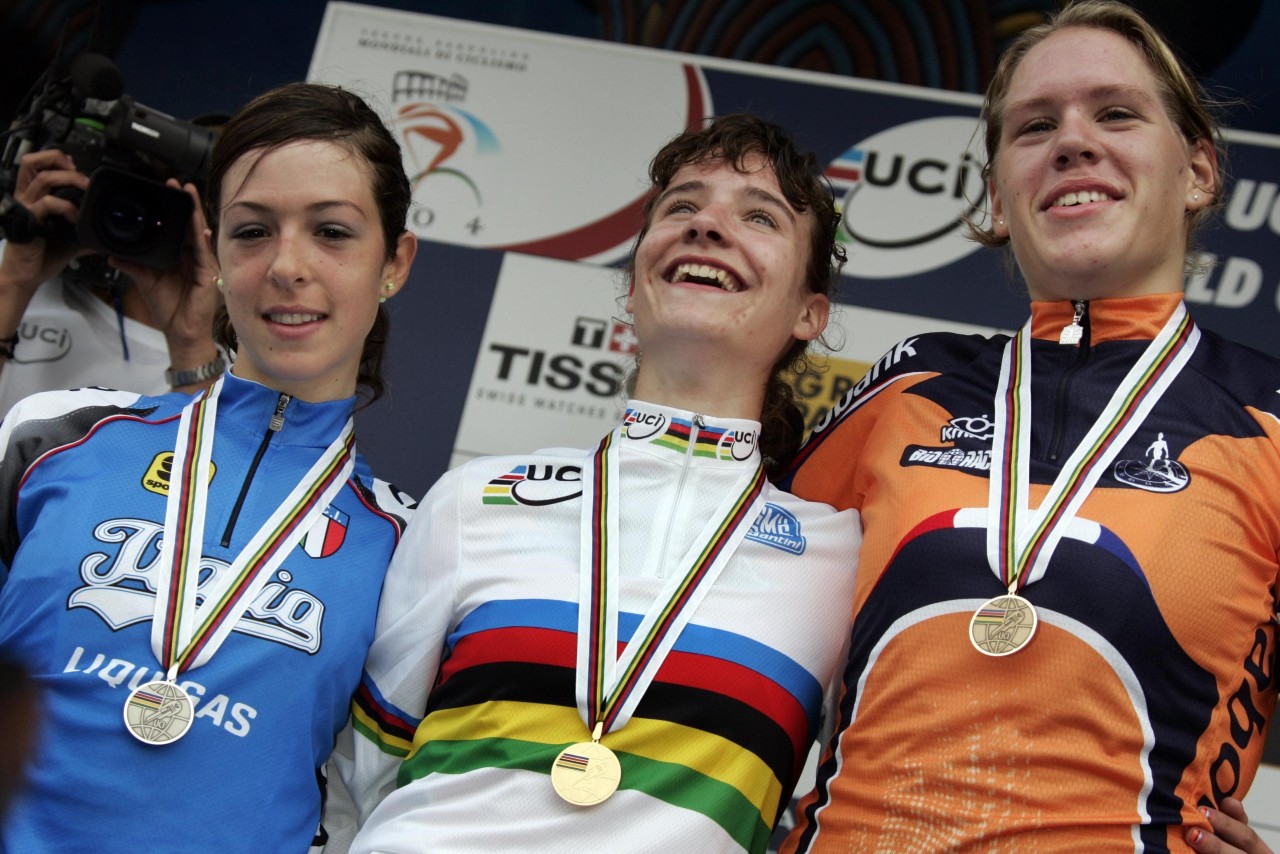 When she's finally old enough, at age eight, to enter the local races, she rides that very first bike that her father fixed for her. From there, she begins a competitive journey, a meteoric rise to the top of cycling in a dominating fashion.
She quickly emerges as a young prodigy with results far beyond her years. Fourth at the Dutch Cyclocross Championships at the age of 14. A podium at the Kalmthout World Cup the following year.A World Cup win by 16. An elite cyclocross World Champion by 19. Olympic Track Cycling Champion by 22. Before most people could even begin to flounder their way into a career, Vos had established herself as one of the greats.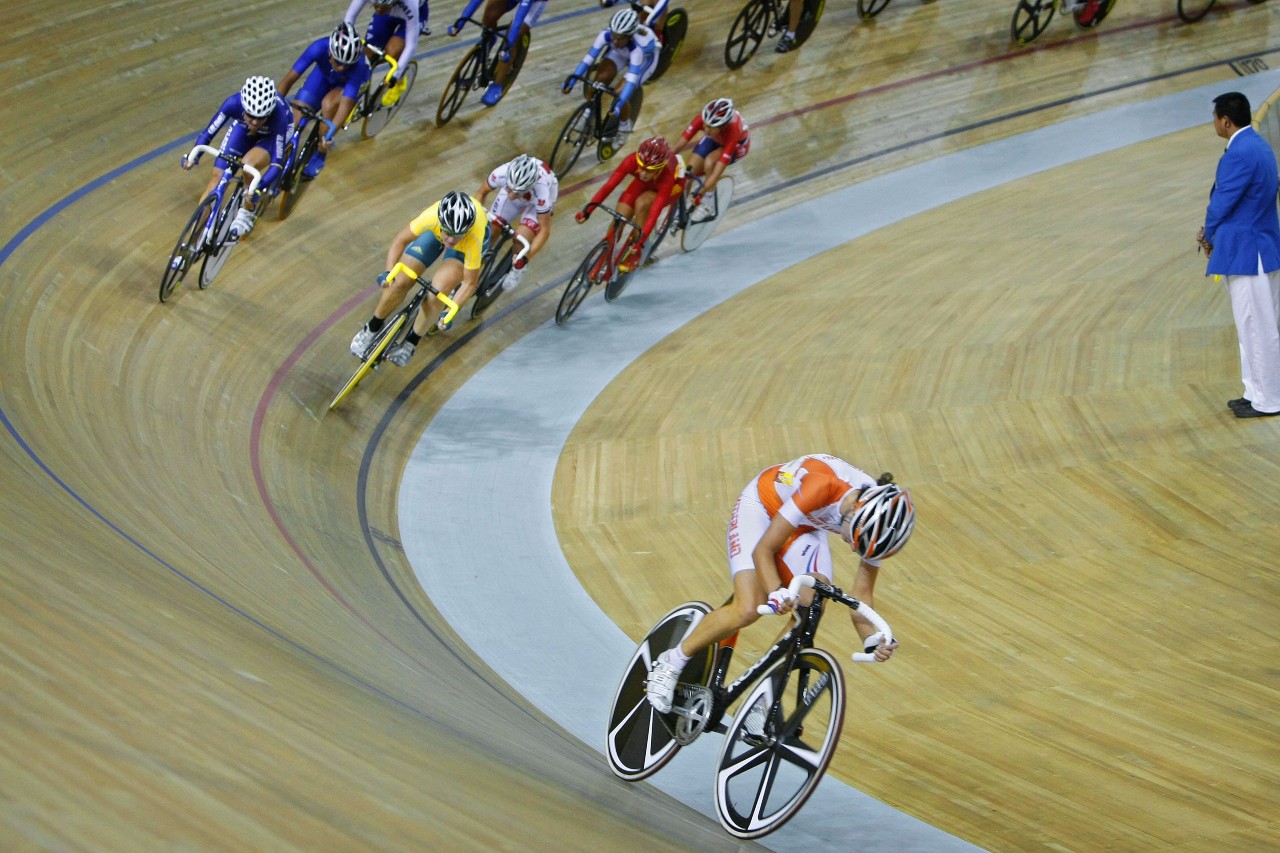 As she won national and international events, her goals as a junior remained modest. She just wanted to be a full-time racer, to travel, to continue doing the thing that makes her feel most at ease. But during those early years, she struggles to imagine how it could all play out."When I started, women's cycling was not such a big sport, there weren't many female professionals back then, so I couldn't imagine life as a professional," she told Bicycling Magazine back in 2014.
She never wanted to race in the Tour de France, because as a little girl, she knew that one didn't exist for women.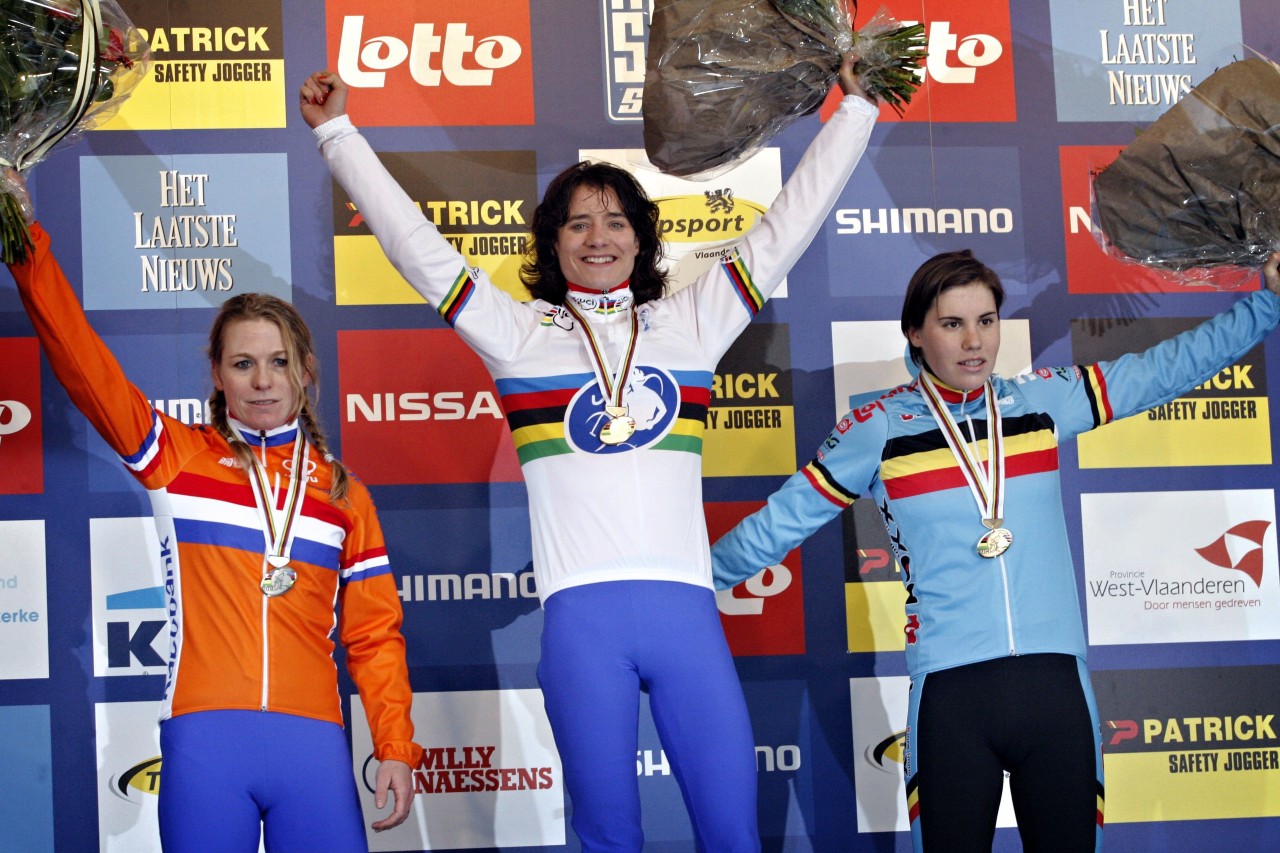 She did enjoy watching the Tour though and was as much a fan of spectating as she was of actual bike racing. She still has a collection of bidons and an autograph book from watching the professional races around her home. The family also followed the Tour de France on TV. She recalls rooting for the underdogs, like Jan Ullrich. He didn't have the mechanical precision of his rival Armstrong–Ullrich rode on feel, on less than ideal preparation. He seemed more human. It was his imperfect racing and preparation that made Vos hope that maybe, just maybe, the underdog would come out on top.
Her dominance, her success, her growth coincided with the rise of women's cycling as it transformed from a sporting underdog to the high-profile it has today. Though there's still progress to be made, more women's professional teams have grown in their ability to provide multi-year contracts and support networks for athletes to perform at their best.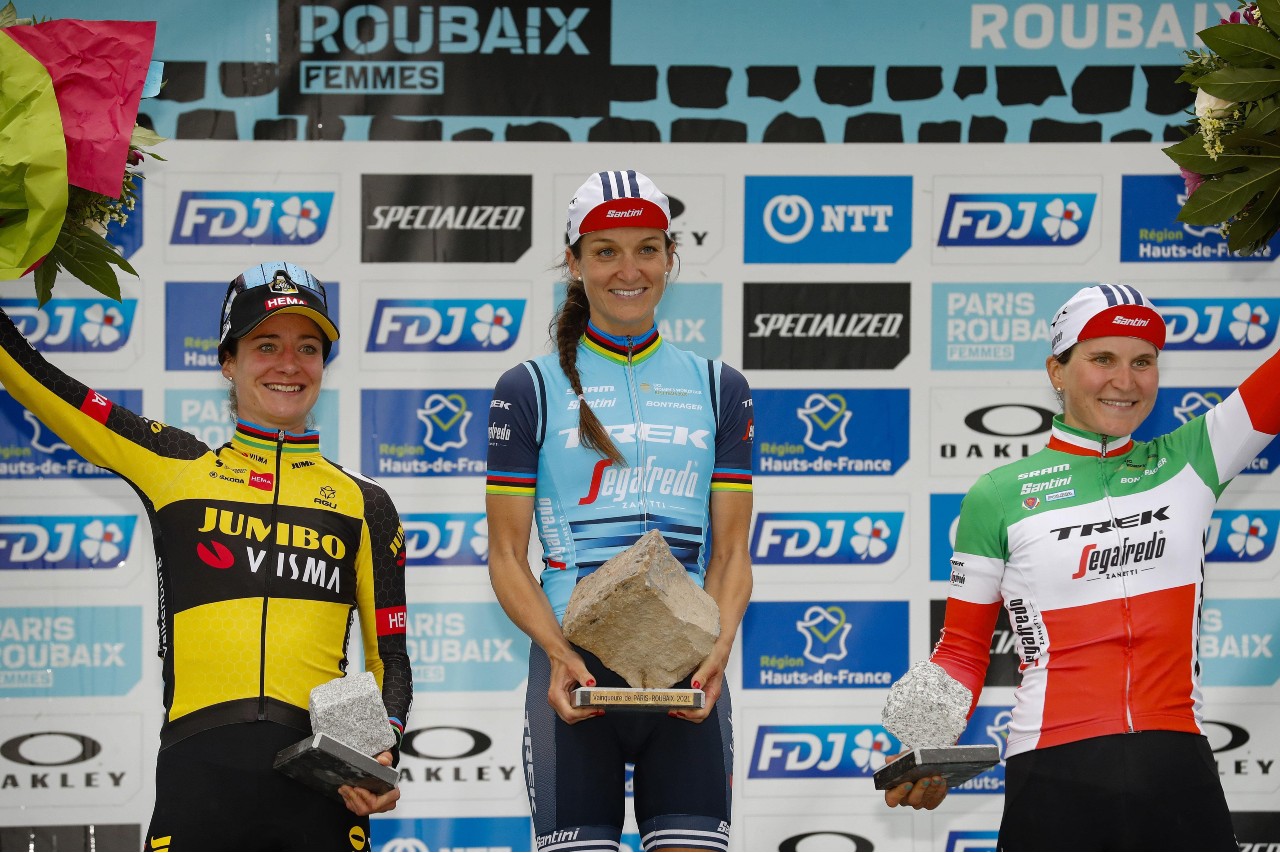 Vos found herself at the forefront of this progress. She viewed her place in the sport, even her place at the top, with humility. To her, the sport didn't owe her something for her talents–she believed she owed something to the sport.
"[Cycling] brought me so much. It brought me so much in life, and it felt egoistic or egocentric to only think about my own results." She reflects. "Okay, I'm there with the flowers and I'm there with the medal or the prize, and I just...it didn't feel good. I wanted to give something back to the sport and also...It didn't give me full satisfaction only to be racing to cross the line first."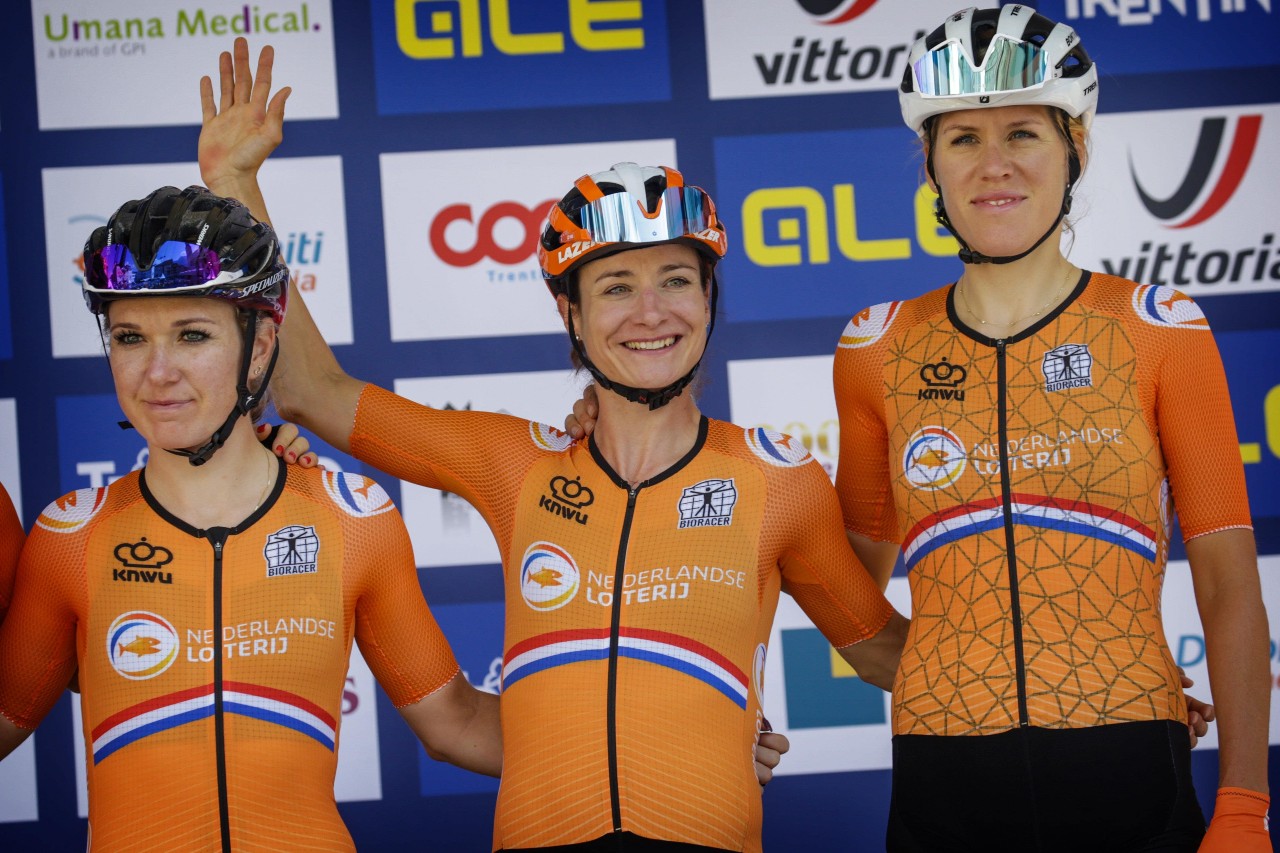 So she joined the UCI Athlete Commission to advocate for her peers. She owned the team that she raced for. She actively participated in multiple charities. She championed more equality in women's cycling, penning letters to race organizers and publicly advocating for giving women's races a more prominent platform. Her efforts helped the formation of the women's single-day La Course at the finale of the men's three-week Tour de France. And now, in 2022, Tour de France organizers will also host an eight-day women's stage race, The Tour de France Femmes.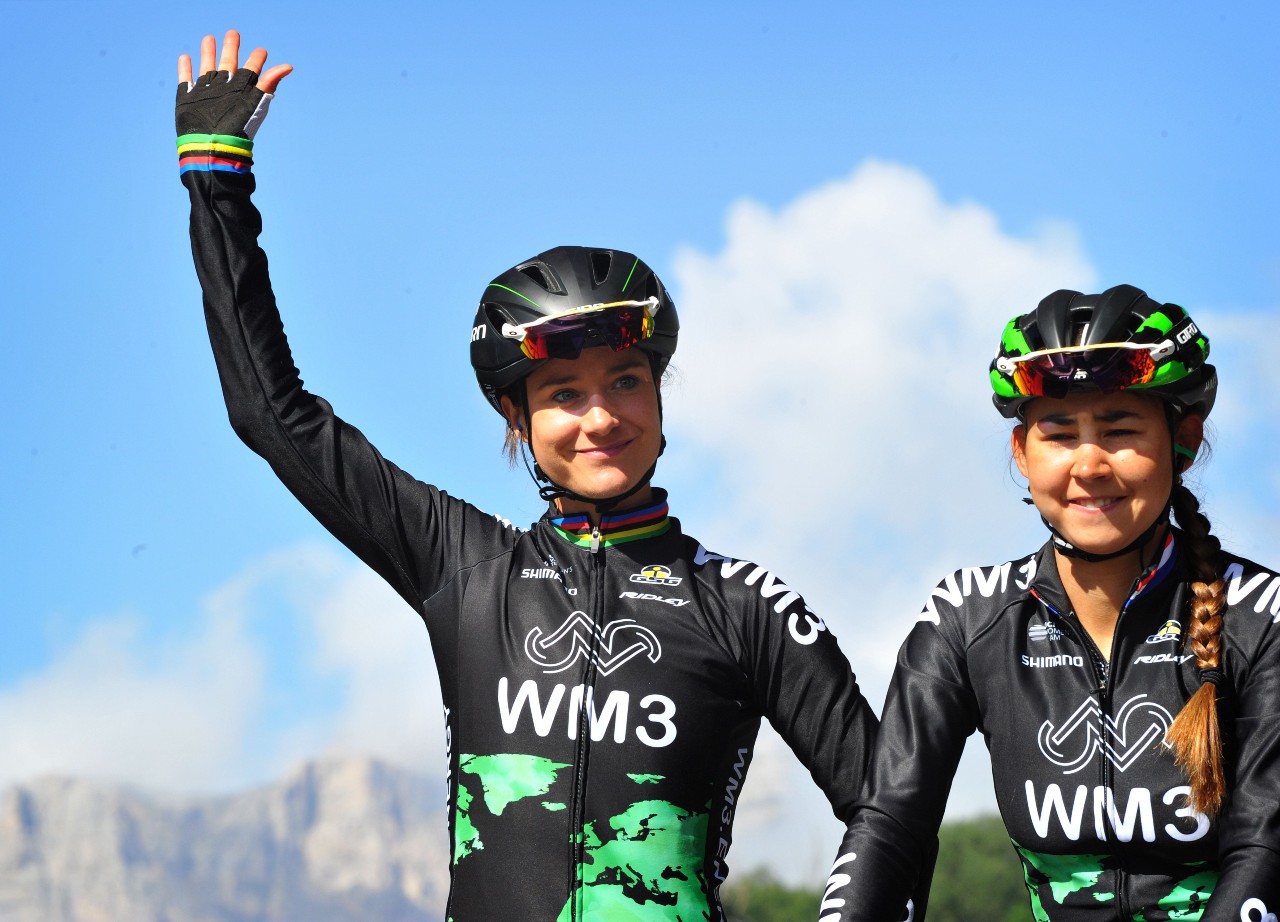 During this time, Vos tried to keep up acquaintances, squeezing in coffee dates between her training, racing, and growing list of extracurricular activities. She scheduled her life with what her close friend joked was "Marianne Planning," trying to fit 30 hours into a 24-hour day.
Even in 2014, with 12 World titles under her belt and two Olympic medals, she felt like she had to give more. As her own success grew, so too did her sense of duty to other people. She reflected in 2020 to De Limburger, a Dutch newspaper, "I was, and am, very concerned about how people look at me—as a person, and not necessarily as an athlete. I am proud of my performances, but that is not who I am. I even wanted people I didn't know to think I was nice." She wanted to do good in the world and didn't think that simply dashing to the line fastest and then hoisting flowers in the air would ever be enough.
By the spring of 2015, the attempts to excel at racing while juggling advocacy, promotion, and her own values reached a tipping point. She had planned to transition to mountain bikes in hopes of qualifying for the 2016 Olympics, but a broken rib and a chronic hamstring injury took her out of competition for nearly a year. The combination of injury as well as an overflowing plate of responsibilities on and off the bike finally took its toll and led to burnout. She was forced off the bike, her longtime place of comfort and the thing that she felt defined her, and she was able to reflect.
Vos has always found comfort and stability through family. From those early days when she and Anton rode in the same club, through the junior years and into her professional career, Henk, Connie, Anton, Marianne, and their cat Sjekkie would often climb into the camper together and head to the races. When Vos's cycling success allowed her to buy a home, she moved her family in with her. They had given up so much for her and her cycling career, she thought, it was time that she could give back to them.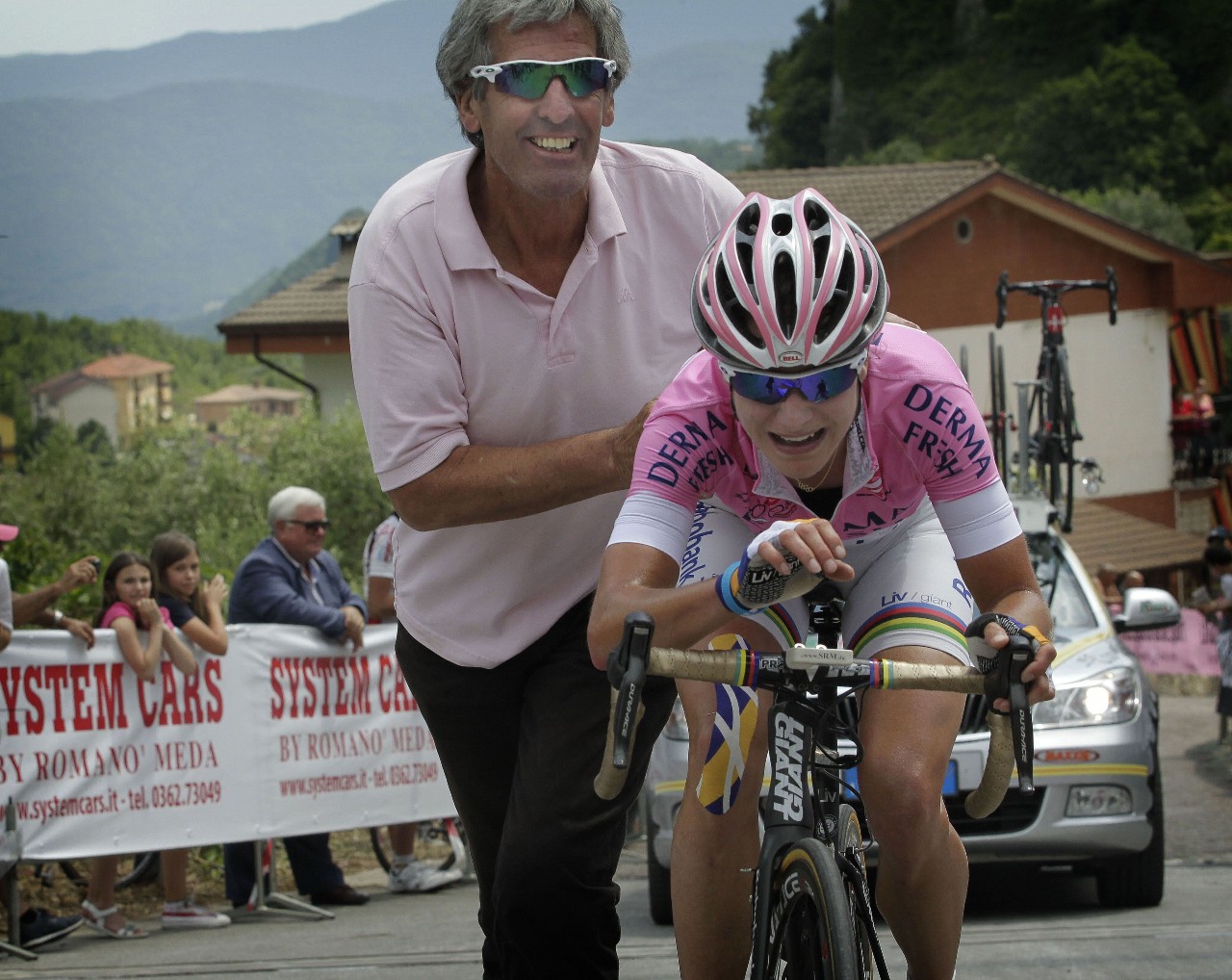 During her break from racing, she found comfort and answers in her family and close friends. She realized what truly mattered to her. That she was not defined by what others thought of her, or what she hoped others would think.
"During this period, people around me, close people, were very important. Then I realized that it's not only about results in life. It's not about the last weekend that you won or did not win, that's not who I am.
"I just want to do good...I want to live my life helping others where I can. Live a good life for me and the close people around me. And then sports, doing my sports in the way that I want to do it. Very competitive, with rivalry, but everybody is trying as hard as he or she can. I think sports are a beautiful way to express yourself..."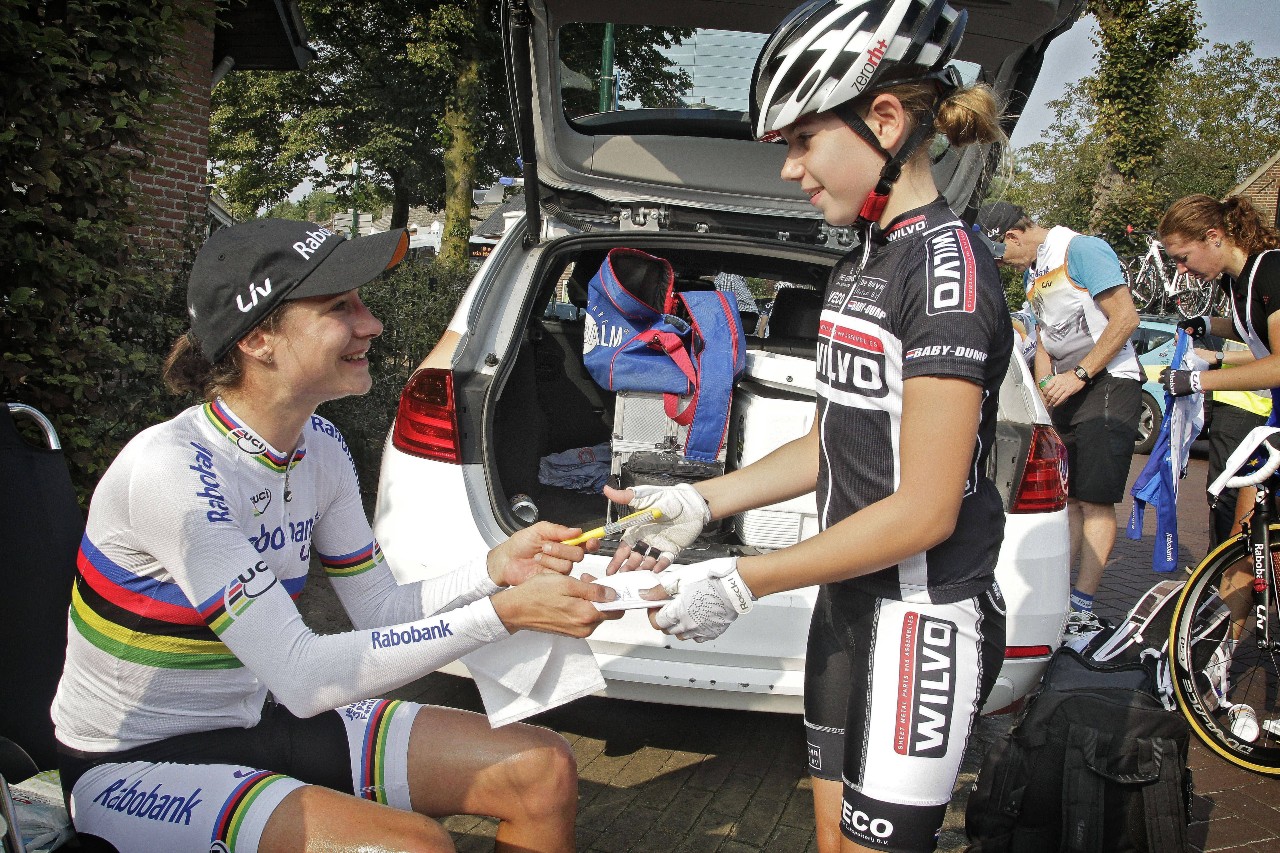 Vos is a believer that everyone is given a talent in the world for something and that these talents should be used to make the world around us a better place."I just try to use my talent for cycling in a good way. Of course, for me, I like to do races and make something of this talent. But I also hope to bring something to other people."
"It's a privilege if you can do it not only for yourself but also to bring joy to others.
"At 34, and with mature perspectives like this, fans could be forgiven for thinking this to be the twilight of Vos's career. However, her recent results show no sign of pulling up. This season alone, she just barely missed a 13thWorld Championship. She racked up three cyclocross World Cup wins. Two more Monument wins. Two more Grand Tour victories. A Dutch National CX win where she shared the podium with two other CX World Champions, 23-year-old Ceylin del Carmen Alvarado, and 32-year-old Lucinda Brand.
But this ever-increasing tally of victories, big and small, are not what keep Vos in the sport. "Fifteen years ago, I could not have imagined that I would be still out here, but I think I still have the same feeling when I get into the bell lap or when I'm at the start line. It's the same feeling, the same nerves, the same adrenalin that kicks in in the final. As long as this is there and I feel I can improve, I feel fit and I feel like I can really do something in the race, then I'm not done with it."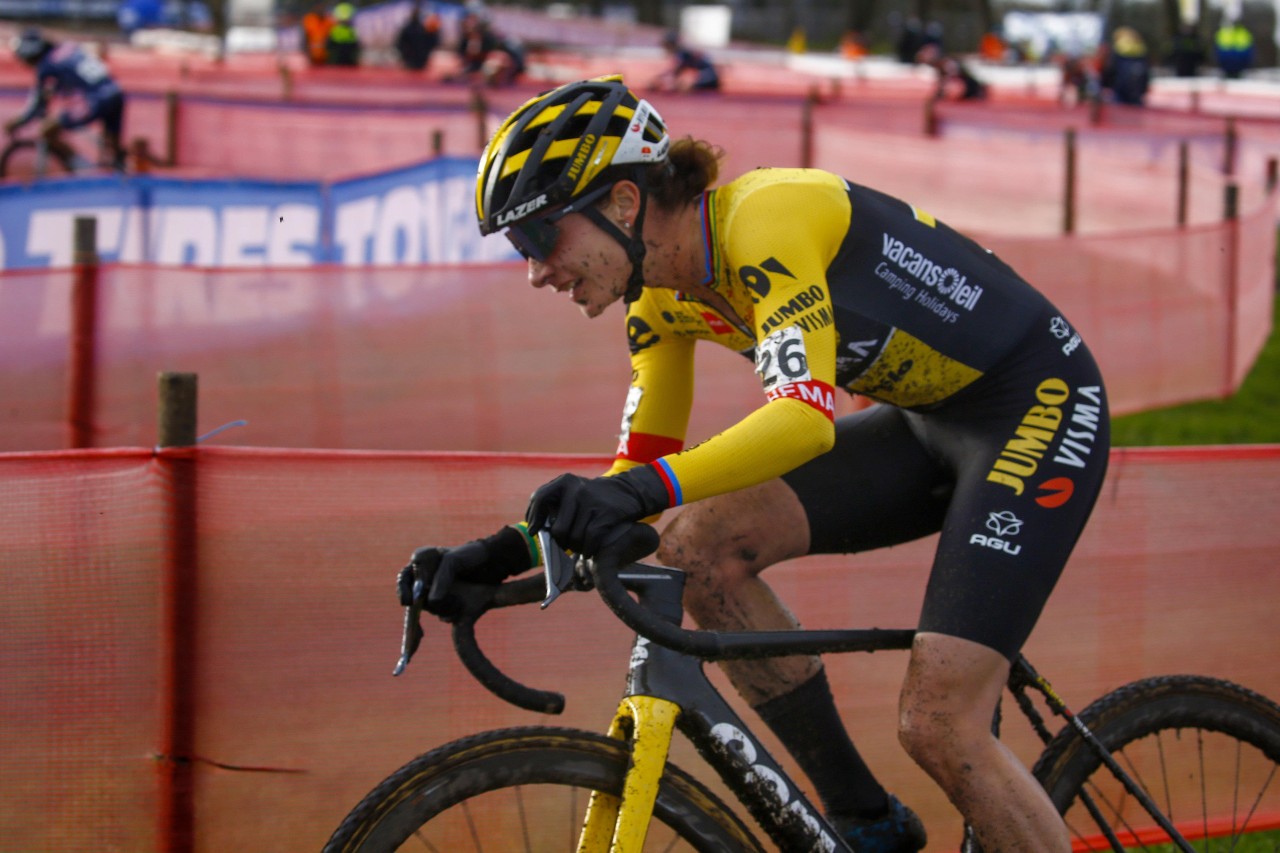 So when will she allow herself to stop for good?
"When I don't feel the joy that I experience now, anymore. I think, to be honest, it will go hand in hand with being competitive or not. If I'm not in the race anymore to add something to the race, it will be difficult for me to enjoy the racing as much as I am now."
It's hard to imagine a day when Marianne Vos won't be slinging around velodrome banks, slamming through muddy ruts, following a lead-out to sprint for a victory. But when that day comes, you'll still find her doing what she loves most...out with close friends and family on quiet lanes, pedalling over rolling hills, out on the bike, feeling most like herself. She'll likely relish the fortune to spend her life on a bicycle, knowing that what she was able to give to the sport, to the fans, to future generations, that was enough, and oh so much more.