The sweat, toil, and thrill of the Tour de France is just around the corner. As main sponsors of one of the greatest events of the year, Shimano is there to ensure fans and riders alike enjoy the best possible service and get the most out of their experience. And as such, preparations are a year-round affair. Time to share the buildup to the Tour de France/Tour de France Femmes avec Zwift.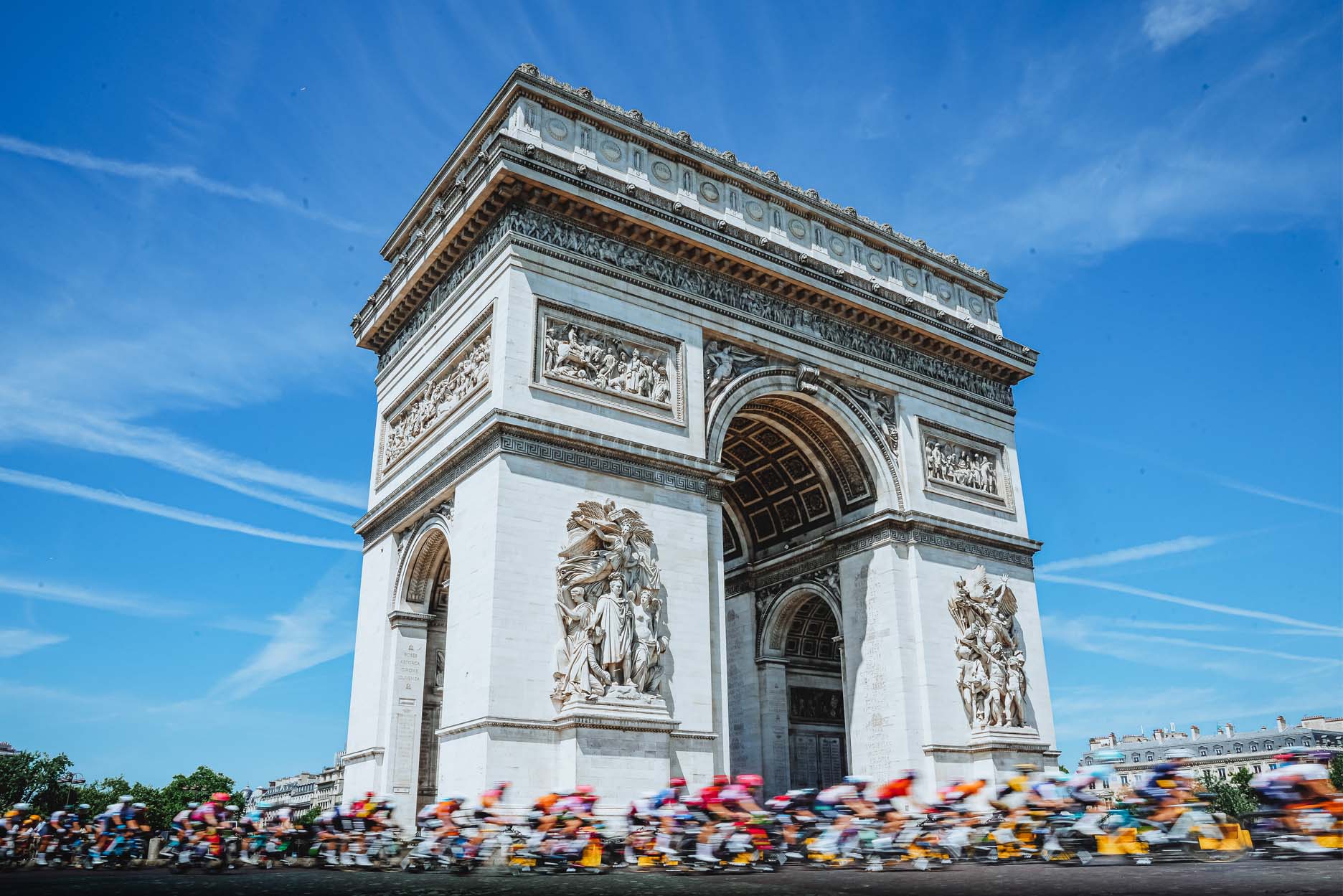 Neutral Service: A moveable feast
It's January, and the French flowing sunflower fields and heather-filled mountains are still a half year away. But the Neutral Service team – spread out over six countries – is already convening to discuss the year ahead.
Over coffee, the races leading up to the grand tours are discussed in as much detail as possible. Packing lists must be prepared. Mechanics and drivers sourced. Logistics. Cars. Motorbikes. There's a mountain to move, and a great team in place to make that happen.
Other sports events are held in stadiums, tracks or at least at some fixed location. Imagine a stadium, but on the move – for an entire month. Each stage has its own challenges and needs to be meticulously prepared. Where are the best points to stop the car? How are the communication lines set up? How are the materials holding up?
The Neutral Service team packs material for every rider, on every kind of group set. The team sources rim brakes, bidons, power bars, rear and front wheels, air compressors, cool boxes, toolboxes, entire bikes fitted with 12-speed DURA-ACE, you name it. Although most teams use Shimano material, other brands must be included to offer complete support.
Every Neutral Service team is put together to ensure the best possible results. These are groups of highly skilled, highly motivated drivers and mechanics. Beyond the Tour de France, they're ready for any race. It's a high-pressure, high stakes environment, and they're always up to the challenge.
Just check out this video of Human Science, introducing you to one of our Neutral Service drivers.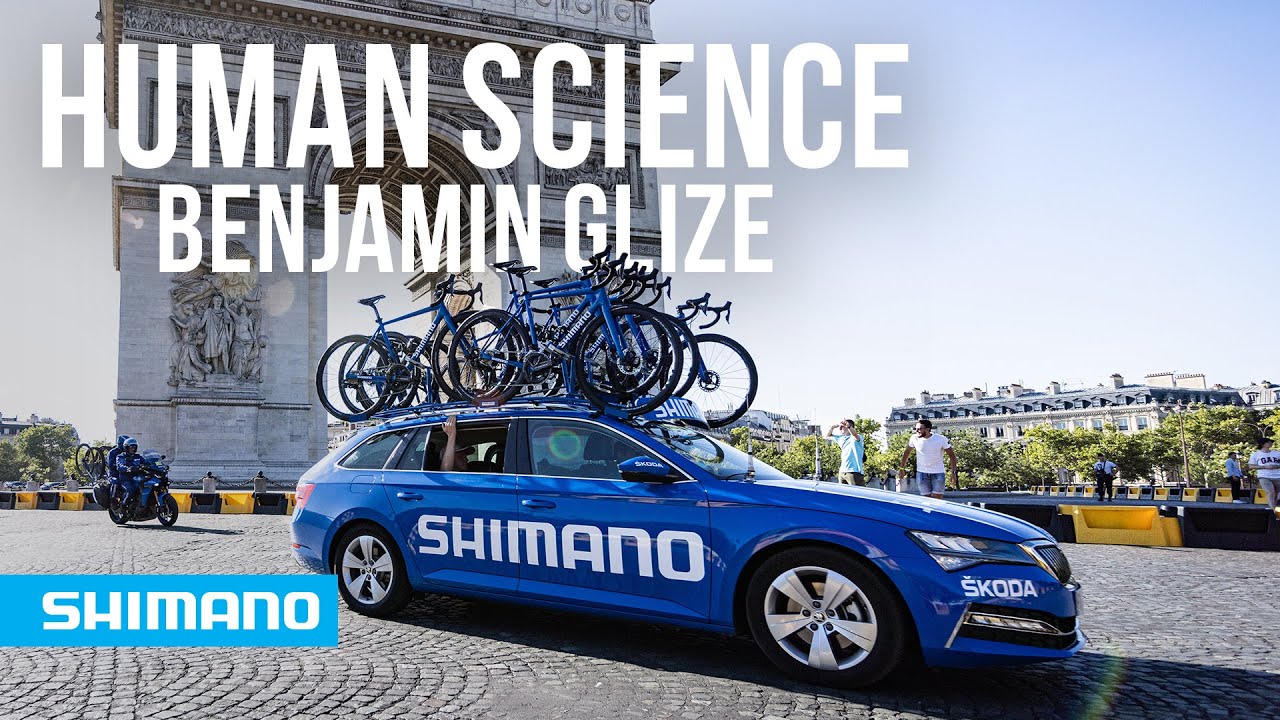 Fan Parks: For the love of the sport
Shimano supports the Tour de France organization in setting up Fan Parks throughout the event. Fan Parks are go-to spots for a great view, high-quality cycling gear and goodies, entertainment, food, drinks, and your general Tour de France buzz.
Shimano has set up a Shimano-blue stand where you can race each other on Zwift-supported DURA-ACE Di2 bikes, get a feel of our S-PHYRE shoes, and check out the bike Mathieu van der Poel rode in the yellow jersey last year.
The Tour de France 2023 Fan Parks are in Bilbao, Bordeaux, Clermond-Ferrand, and Bourg-en-Bresse. For the Tour de France Femmes avec Zwift, the Fan Park is in Pau. With a special setup, naturally, at the finish in Paris!
The Route: From start to finish
When all is said and done, every Shimano stand and Fan Park set up, every rider, car, and motorbike in place, there is a calm that you can sense even watching from home. As we wait for the Tour de France to get underway, we're sharing the route ahead. Whether you're a rider or a fan, we'll be there for you from start to finish.
Tour de France
STAGE 1 – 07/01 182 KM BILBAO > BILBAO
STAGE 2 – 07/02 209 KM VITORIA-GASTEIZ > SAINT-SÉBASTIEN
STAGE 3 – 07/03 185 KM AMOREBIETA-ETXANO > BAYONNE
STAGE 4 – 07/04 182 KM DAX > NOGARO
STAGE 5 – 07/05 165 KM PAU > LARUNS
STAGE 6 – 07/06 145 KM TARBES > CAUTERETS-CAMBASQUE
STAGE 7 – 07/07 170 KM MONT-DE-MARSAN > BORDEAUX
STAGE 8 – 07/08 201 KM LIBOURNE > LIMOGES
STAGE 9 – 07/09 184 KM SAINT-LÉONARD-DE-NOBLAT > PUY DE DÔME
REST DAY – 07/10 CLERMONT-FERRAND
STAGE 10 – 07/11 167 KM VULCANIA > ISSOIRE
STAGE 11 – 07/12 180 KM CLERMONT-FERRAND > MOULINS
STAGE 12 – 07/13 169 KM ROANNE > BELLEVILLE-EN-BEAUJOLAIS
STAGE 13 – 07/14 138 KM CHÂTILLON-SUR-CHALARONNE > GRAND COLOMBIER
STAGE 14 – 07/15 152 KM ANNEMASSE > MORZINE LES PORTES DU SOLEIL
STAGE 15 – 07/16 180 KM LES GETS LES PORTES DU SOLEIL > SAINT-GERVAIS MONT-BLANC
REST DAY – 07/17 SAINT-GERVAIS MONT-BLANC
STAGE 16 – 07/18 22 KM PASSY > COMBLOUX
STAGE 17 – 07/19 166 KM SAINT-GERVAIS MONT-BLANC > COURCHEVEL
STAGE 18 – 07/20 186 KM MOÛTIERS > BOURG-EN-BRESSE
STAGE 19 – 07/21 173 KM MOIRANS-EN-MONTAGNE > POLIGNY
STAGE 20 – 07/22 133 KM BELFORT > LE MARKSTEIN FELLERING
STAGE 21 – 07/23 115 KM SAINT-QUENTIN-EN-YVELINES > PARIS CHAMPS-ÉLYSÉES
Tour de France Femmes avec Zwift
STAGE 1 – 07/23 124 KM CLERMONT-FERRAND > CLERMONT-FERRAND
STAGE 2 – 07/24 148 KM CLERMONT FERRAND > MAURIAC
STAGE 3 – 07/25 147 KM COLLOGNES-LA-ROUGE > MONTIGNAC-LASCAUX
STAGE 4 – 07/26 177 KM CAHORS > RODEZ
STAGE 5 – 07/27 126 KM ONET-LE-CHÂTEAU > ALBI
STAGE 6 – 07/28 122 KM ALBI > BLAGNAC
STAGE 7 – 07/29 90 KM LANNEMEZAN > TOURMALET
STAGE 8 – 07/30 22 KM PAU > PAU