There is no race like Paris-Roubaix. It is a true battle of attrition for riders and their bikes. Find out how to ride the cobbles and what set-up you should consider according to the true pavé afficionados.
From Compiègne to Roubaix. From smooth tarmac onto centuries-old granite cobblestones. The bike underneath you turns into a pneumatic drill. You're hanging on for dear life and you can't hear your thoughts for the ear-splitting noise. Your lungs are bursting and your legs are screaming.
Who could ever love this or dream of this? Millions of people, it turns out. Cyclists are a creative bunch, able to find as much magic in a muddy cobblestone stretch as a hairpin-strewn mountain road.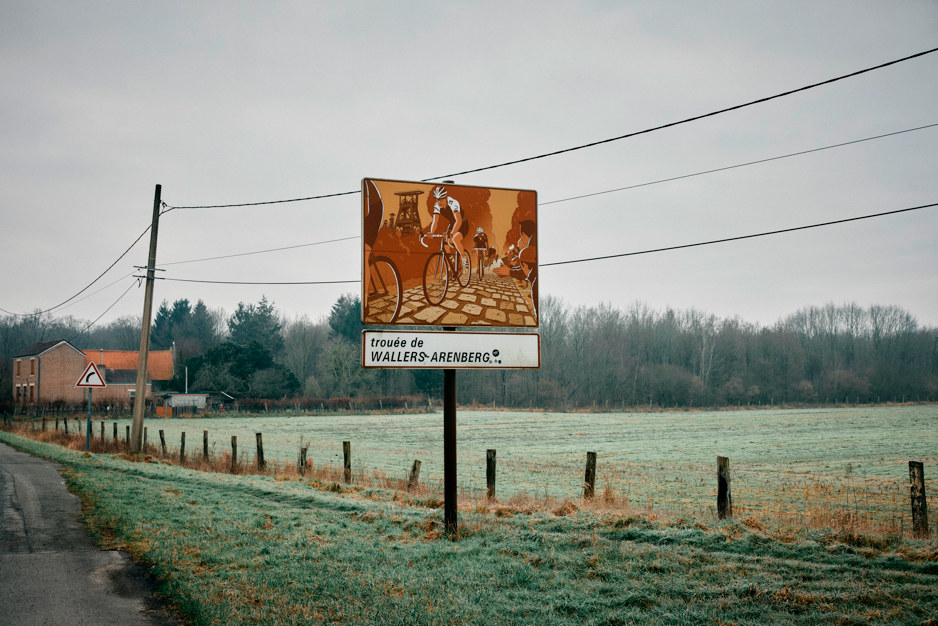 Nol van Loon and his friends have been under the spell of Paris-Roubaix for a long time. They have travelled to northern France for twelve years in a row, cheering the peloton on in the grueling, 257km Monument race. If the weather's good, they'll even fire up the barbecue. Sometimes, they've ridden the sportive beforehand; on others, they've gone for a pedal on the Monday after the race.
"I really like cobbles. Riding on cobbles. The scenery around cobbles. The heroism around cobbled racing," Nol says. "What sport can you name where you can just be 10 meters away, right where it happens? That's super special."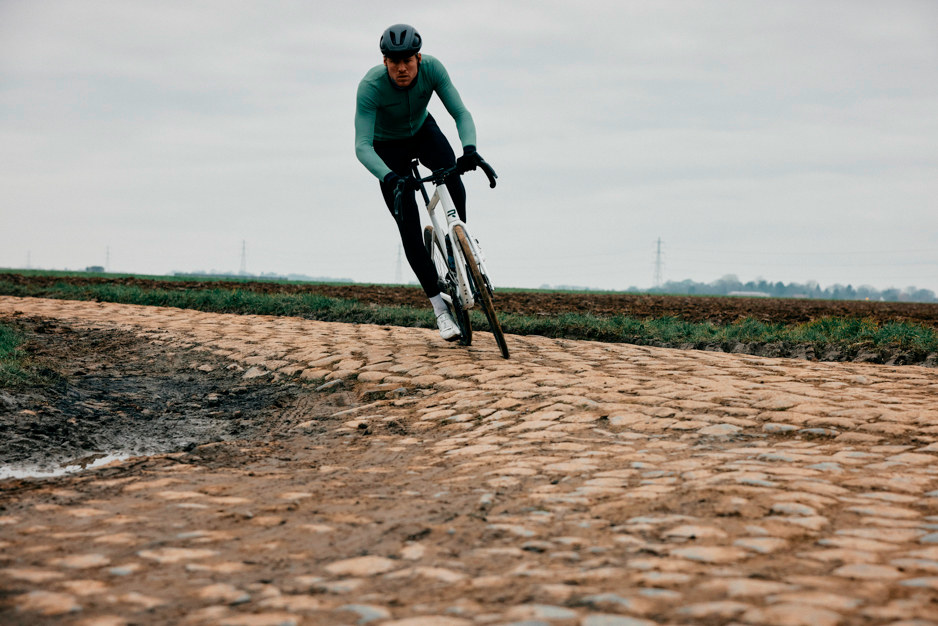 Nol is otherwise known as Fatpigeon (@fatpigeon.cc), co-founder of an all-terrain cycling storytelling collective. Over the years, the Dutchman's attraction to the cobbles has drawn him back time and time again. He has gone full gas in the sportive, seeing others crash around him. He has ridden them at night in an ultra-cycling event. A nocturnal Paris-Roubaix? Now there's an idea that's even wilder than the race concept itself. Gradually, Nol has gotten fitter and faster. And speed matters: you surf more of the rough cobbles comfortably rather than hitting them.
Nol has the know-how to handle himself on the pavé in any conditions and has worked out the perfect set-up. Of course, you can prepare impeccably for this challenge, but that extra connection to the cobbles? It's innate.
Forest of fear
The Forest of Arenberg might sound like a place from a children's fairytale, but it belongs in a cyclist's nightmare. It is an arrow-straight road, piercing a dank, dark forest with a cobbled thoroughfare so uneven that it is closed to normal traffic throughout the year.
For Nol on his winter training ride, the worst part of the race, the 30 cobbled sectors, would be his starting point. Clearly, he's a stickler for punishment. It didn't help that with the morning's mist rising, the end wasn't in sight.
Nol recommends that you calibrate your whole Roubaix-setup for the Arenberg: if it can handle this diabolical bit, it can handle everything else.
Tire pressure on these roads is so important that the numbers chosen by the sport's champions are shrouded in secrecy. Nol, who tips the scales at just over 80kg, opted for 2.5 bar pressure (36psi) in his 30mm tubeless tires. "That makes such a huge difference. You want to go as low pressure as possible to get more grip and less insecurity of puncturing," he says.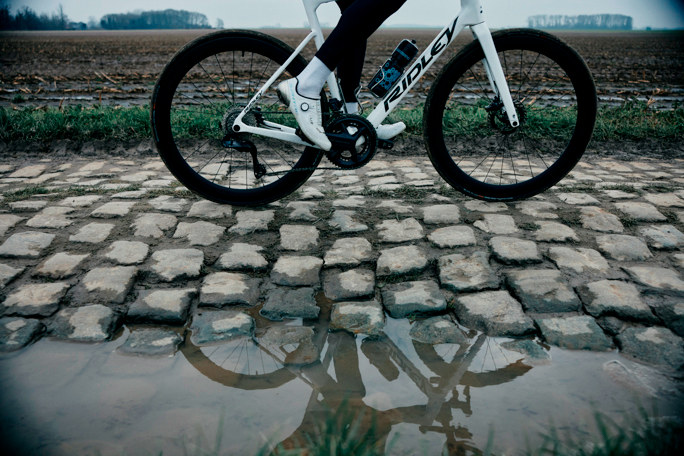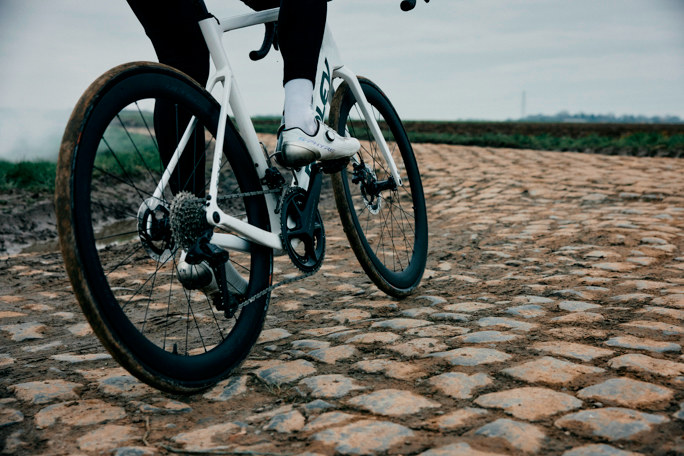 Putting in a shift
That was coupled with Shimano's ULTEGRA C50 wheelset, which dealt admirably with the challenge. They're ones for the discerning enthusiast. Balancing cutting-edge design, performance and cost. "It's light and aero on the road parts, but also wide enough to bed the tire properly. It gives you the right feeling, even riding on low pressure," he says. "I had some massive impacts, going full gas into some puddles and nasty sections. They handled it, so shout out to the ULTEGRA wheels!"
His ULTEGRA R8100 12-speed groupset and chain was similarly unperturbed by the bumps. It features game-changing HYPERGLIDE+ technology and a new, ergonomic wireless cockpit. With Di2's electronic shifting and the extra buttons on top of the hoods, changing gear with Shimano's customary rapidness is a lot simpler if hands are hurting or numb from the vibrations. It all means the only thing to worry about is getting over the jagged pavé.
"The cobbles in Roubaix are terrible, but the forest is insane, ridiculous," Nol says. On one ride, he punctured both his tires shortly after entering the Arenberg at 60km/h, leaving him with no grip. "Now I know how terrible it is, I always have some fear riding in the forest," he says. "Every time I do it, I think 'what will happen this time?' You never know how slippery or bad it will be, it's like entering the unknown. And immediately, you get this impact from the cobbles, shaking you awake."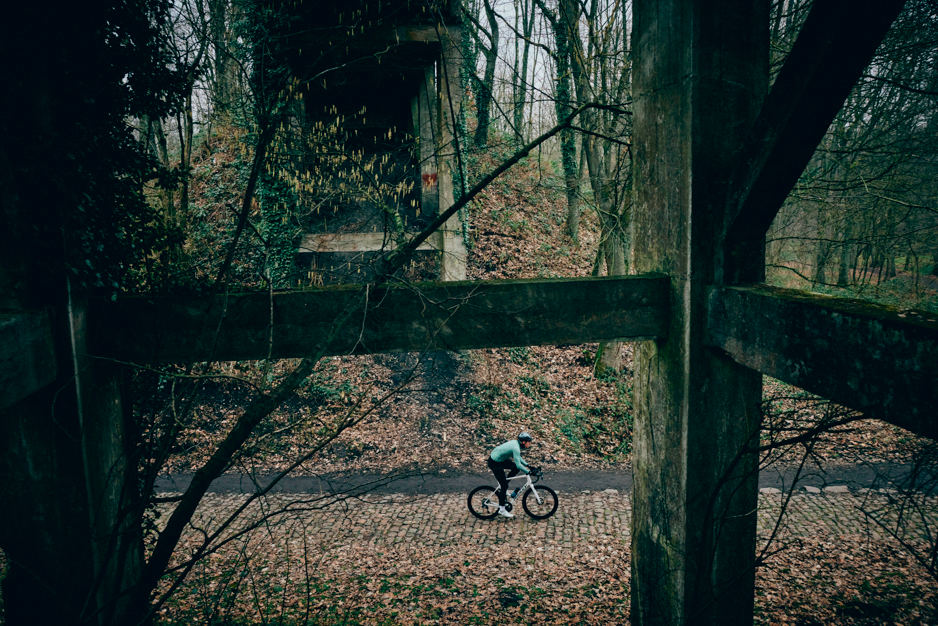 That is accompanied by an orchestra of foreign noises from the bike: the chain banging against the frame, the screech as the tires are bullied by the uneven terrain. The bike transforms into a bucking bronco.
The Arenberg's place in the race itself, 95km from the finish, usually signifies a daunting beginning of the final wearing-down process between contenders. It starts off downhill, firing the peloton into it at high speed, before the road climbs one or two per cent the rest of the way. "It's always way too long," Nol says. "That sucks all energy out of you."
There is an art to riding the cobbles. It's a question of sitting upright, putting the hands loosely on top of the handlebars. Nol prefers to ride a bigger gear with a lower cadence for better grip and control. 75-85 RPM is his sweet spot.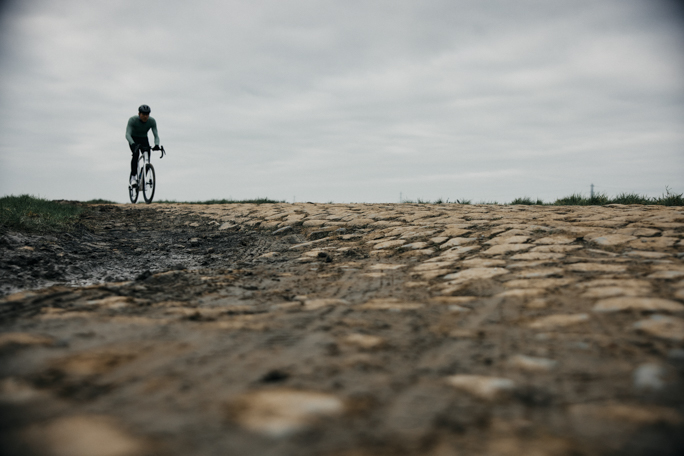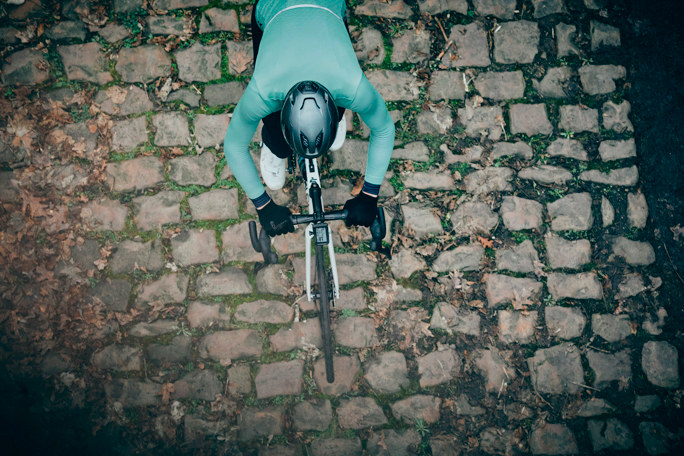 At least it was dry on his ride, even if the treacherous roads were covered in manure. What if the cobbles are muddy and your wheels slip and slide? "Pray!" Nol says. "No, it starts with riding the right line. The crown is the safest option, but if it's narrow, it's a dangerous place when wet, so it might be better in the gutter."
Most cobbled sectors have a crown, a defined path where it's best to ride. The Arenberg defies this pattern, its cobbles are scattered all over the place, order and logic be damned.
It takes care, skill and a little good luck to excel. "I ride with ex-pro Lars Boom quite often. He won the wet Roubaix stage of the Tour de France [in 2014]. He always advises me to just let your bike go and do its thing. If you keep your speed, your chances of staying upright are higher," Nol says.
The further you go into this Hell of the North, the more rural and timeless the scenery becomes. Nol prefers riding alone here. "I think the beauty of Roubaix is the emptiness. The ghost towns there, the endless fields of nothing," he says.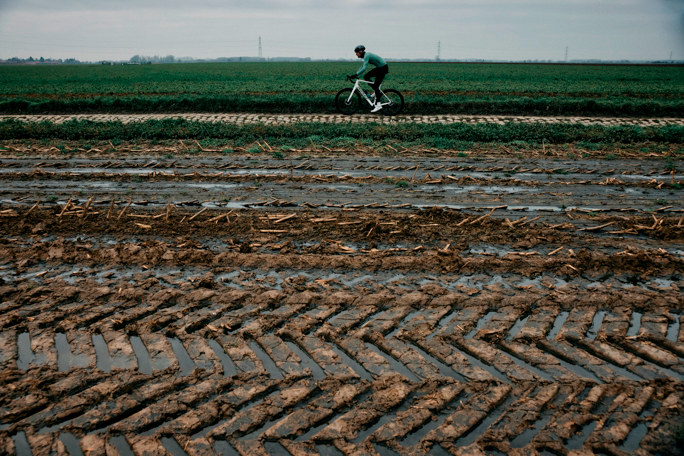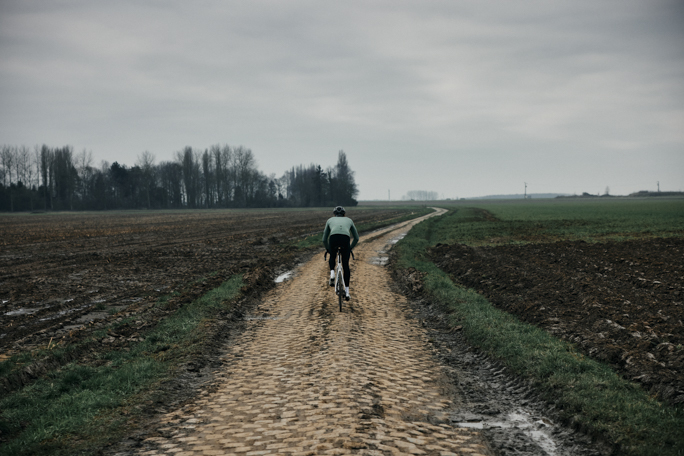 When you hit those cobbles, the natural calm is instantly turned into a hectic mind game. "What I really like is that your world becomes really small. Because there's this rush of adrenaline and this mode of going as fast as possible, but also staying upright, choosing the right line. So all the emptiness around you compresses into this little focus point."
During the race, the fight between competitors adds another curious dynamic. Riding fast over cobbles is bruising enough but try holding your nerve and trading elbows at 60km/h. Pro cyclists are a different breed.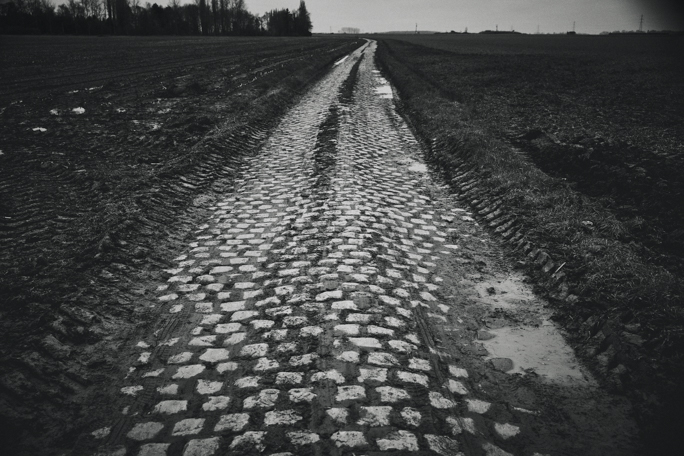 In the wheels of champions
Nol's favorite sector is also one of the most decisive in Paris-Roubaix: the Carrefour de l'Arbre. This is where 2022 winner Dylan van Baarle made the difference. What makes this 2,100-metre test especially difficult is its position in the race: 15km from the finish. It contrasts long straights with several testing turns. Cornering fast on off-camber cobbles isn't easy and past contenders have bitten the dust here.
"The first time I did it, I was like what the hell is this? It's crazy. Now, I really feel like I'm starting to get to know it. I know exactly which cobble I should ride," Nol says.
"I used to find it really hard. But if you ride the corners the right way, you can keep your full speed and it's easier. You can use the gradient to keep your grip. Knowing the right lines saves a lot of energy and if you don't waste any holding your bike too tight, it helps too."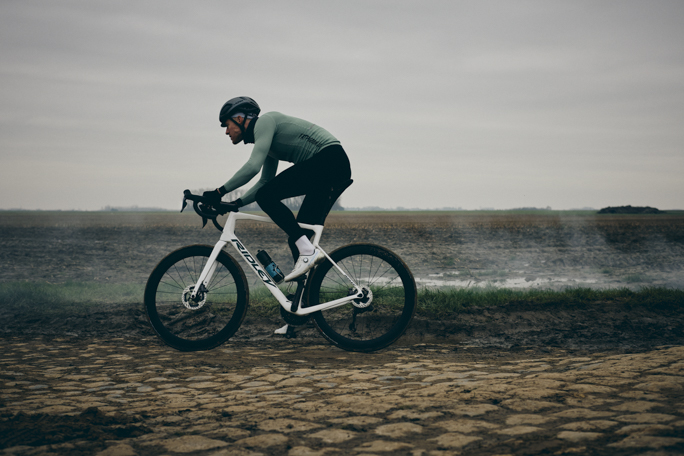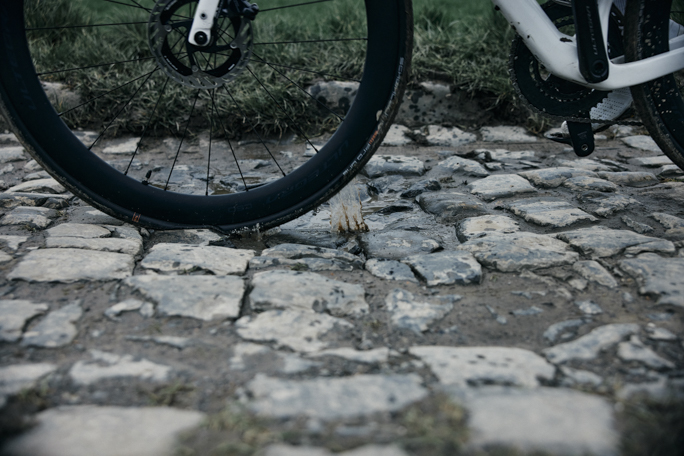 Whenever Nol enters the race's finish, the André-Pétrieux velodrome, or sees its famous, austere showers, the sense of history hits him. "These are the roads the riders take, that you've seen on TV a thousand times," he says.
His favourite Paris-Roubaix edition is 2016, which was won by Mathew Hayman. It's an iconic underdog tale, a veteran Australian team player going from injury and home trainer rides to the top step of the podium.
Whether in the mud or the dust, few other races give such a visceral thrill and provide memories that stick so clearly in our minds. Perhaps it's the timeless aspect of Paris-Roubaix: bikes and material improve, but man and machine still have to stand up to the elements and exceptional forces. It's great sport meeting epic cinema, all in or nothing at all.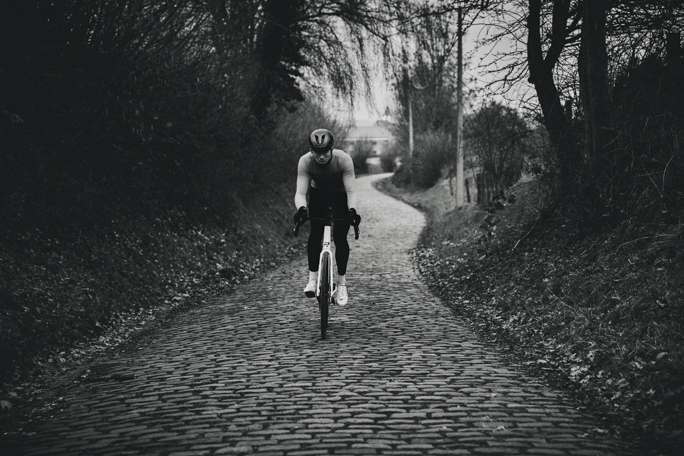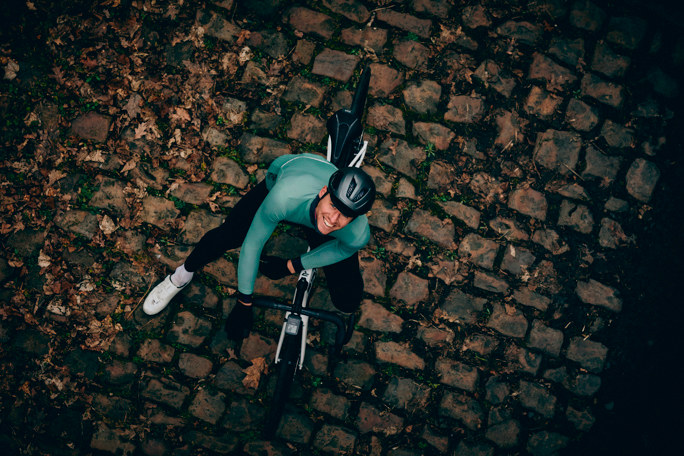 Nol woke up the next morning with pains in his wrists, palms and lower back, but with his passion very much intact. "It's a good soreness, somehow. You know it's because of Roubaix and the cobbles, so it's okay. Especially when you look back at the photos and your Strava: it's worth it."
It would hurt more to not ride these special parts which define Paris-Roubaix. "Just go there," Nol says. "You won't regret it – though you might a few times when you're there on your bike. After you finish riding, it'll be a very special memory."
Paris-Roubaix Femmes
Facts and figures
Date: April 8th, 2023
Start: Denain
Finish: Vélodrome André Pétrieux, Roubaix
Route: 145.4km
Cobblestones: 30km
Cobbled Sectors: 17
Paris-Roubaix
Facts and figures
Date: April 9th 2023
Start: Compiègne
Finish: Vélodrome André Pétrieux, Roubaix
Route: 256.6km
Cobblestones: 54km
Cobbled Sectors: 29