Riding in the rain might be no fun, but not riding is even worse. That's why we asked veteran adventurer Chris Hall to tell us exactly how to prepare for the rainy season.
Seasoned cyclists will attest, there's no such thing as an off-season. UK-based cyclist Chris Hall (@chrishallrides) uses the colder months to prepare for the year ahead. If you're looking for motivation to get out and ride in the rain, don't miss these tips to keep yourself and your bike in great shape!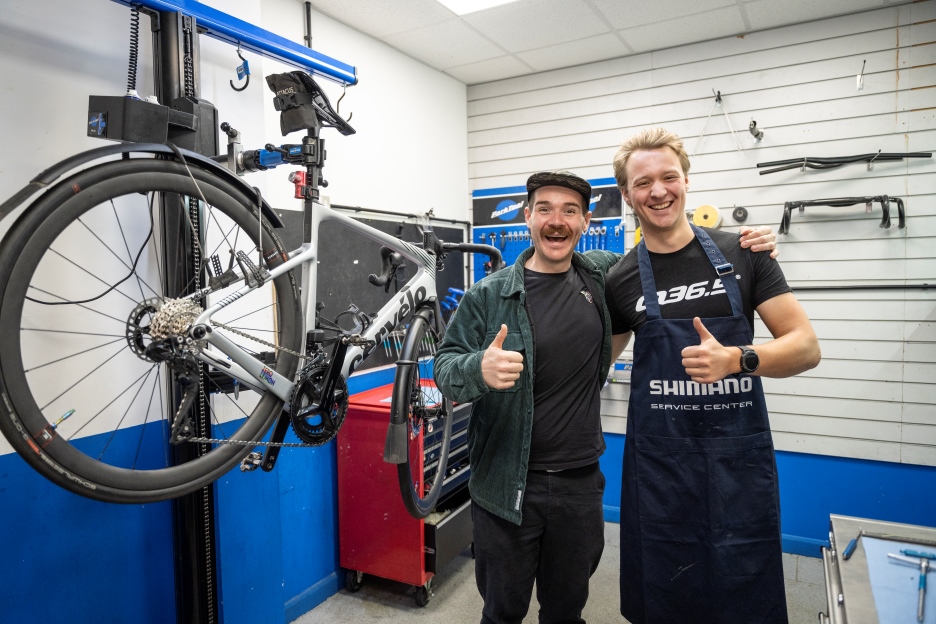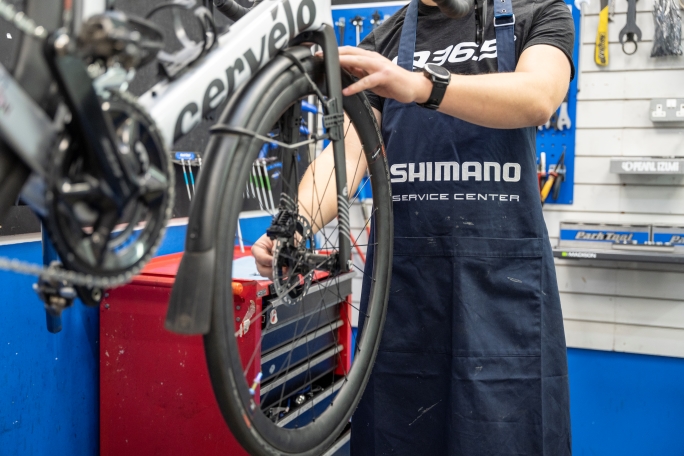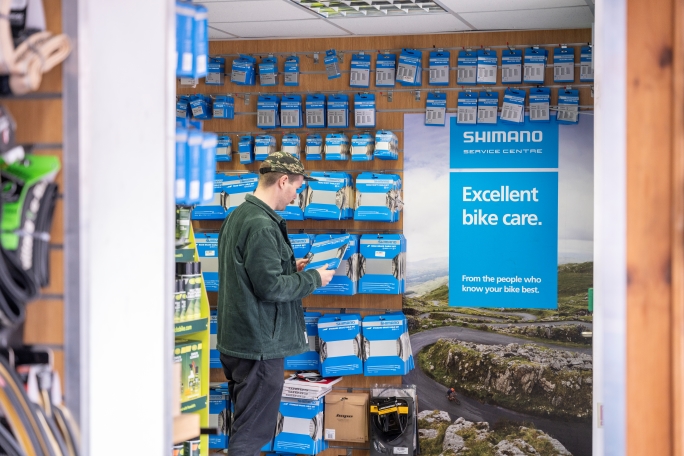 "First off, your bike needs to be in good condition. It's not just you suffering out there in the cold and wet," Chris kicks off. "Get your brakes and chain in order first. Brake pads will wear out quicker when it's wet out, you'll want to check them regularly.
"Next, check and clean the rotors to ensure they're still at the desired thickness. I check my chain for wear and stretch at the start of the winter season and replace it when needed. Riding around for too long with a worn chain will damage your cassette and chainrings, so make sure to change them on time, even when they might still 'feel' good. To measure is to know, after all."
This year, Chris rode all previous World Championship courses in the UK on his way to Glasgow to watch the 2023 Worlds, including many rainy days. "If you have the budget, invest in a winter bike," Chris says.
"In winter, I ride a SHIMANO 105 Di2-equipped road bike. I love that it just shifts flawlessly, no matter the weather. If things do wear out, they're affordable to replace. I also run a slightly easier gear in winter. It is not so much about intensity but about laying a foundation by putting in the hours. So instead of an 11-30T, I switch my cassette to an 11-36T, making it easier to spin up the 25% climb just outside of my front door."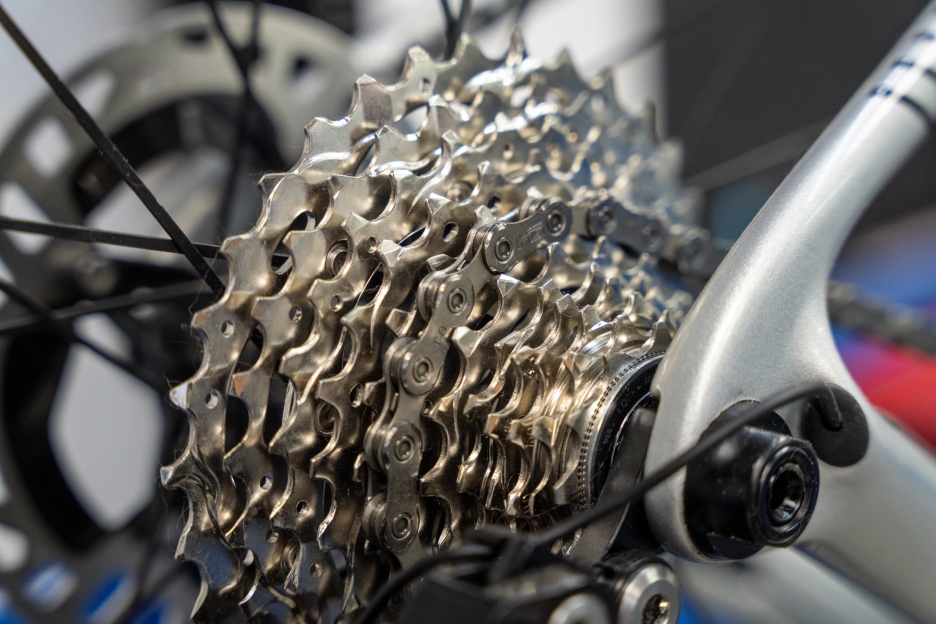 "Mudguards are, in a weird way, one of my favorite winter upgrades, actually. They're not just nice for your own behind, but also for the person in your wheel. And besides that, it keeps your bike a little cleaner, saving your components and your frame. The same goes for rear lights, of course. But please, non-blinking mode on your group ride, blinking while you're out by yourself."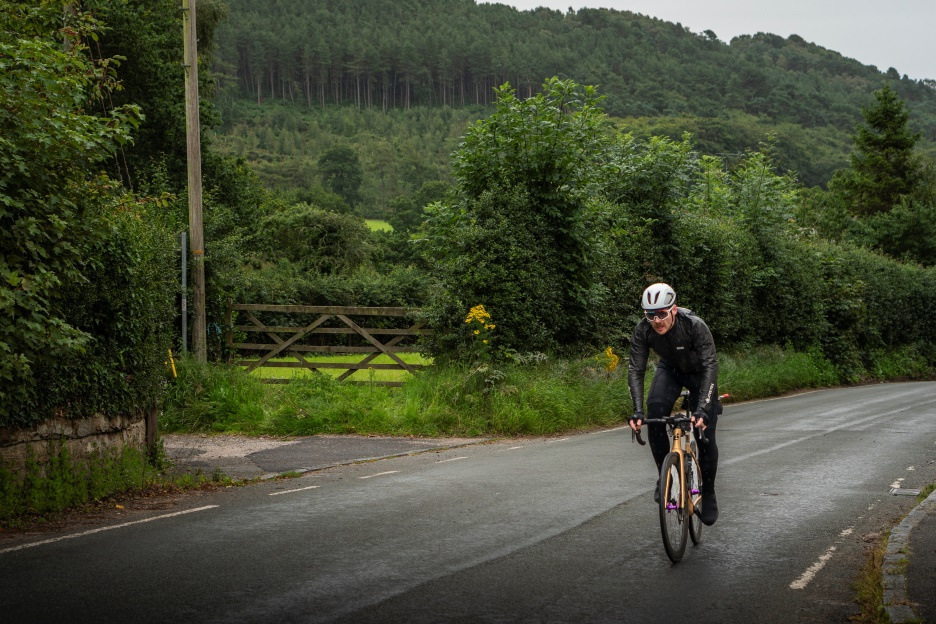 "When it comes to clothing, I use S-PHYRE shoe covers, but preferably the longer ones that go up halfway to your calf, these are more effective at keeping water out of your shoes. And if it gets nasty out there, I wrap my toes in tin foil to keep them warmer for a bit longer or even use heating pads."
"My last tip might be up for debate, but when the weather is just too wet or too cold, I'd rather hop on the turbo and do structured interval training or even go to the gym. This might not be the proper 'cyclist' way for some, but for me, riding in wet weather is also about staying safe and healthy. Heading out in abysmal conditions isn't about being tough. Risking catching a cold or, even worse, crashing isn't always worth it, especially if you have events coming up."
Bio
Chris Hall is an avid cyclist from the UK. He lives with his partner Fiona and his dog Marshall up in the peak district and rides thousands of kilometers each year, many of those raising money for various charities.