A few years ago, I rode a climb called the Vale Nevado; which, from the top is just 50km from the centre of Santiago, the capital of Chile. I stood there on the top thinking to myself, everyone on this earth should ride this climb. It's majestic! This climb started Epic Cols, a mission to champion climbs which are hidden and unknown to the greater cycling community. I stand here now, the sun setting thinking to myself, I wonder how many more there are like Vale Nevado? Hidden beauties, where you can stand in awe having only seen two goats all day. That very thought excites the heck out of me and sends shivers down my spine.
Fast forward to the present day… The aircraft touches down in Malaga, southern Spain. The heat was almost oppressive as I left aircraft. It's July and Spain has been experiencing a heat wave. This is my third time in Spain, and the year before I spent a long time researching and capturing world-famous climbs in Spain, but La Pandera did not come up. It was the route of La Vuelta which put this climb on the map for me, and if you google it unlike most climbs there is no Wikipedia page. Details are scarce. Perfect!
Located about 100km to the north of Granada, the area is beautifully rolling, but the nearest well-known climb (Pico Veleta) is over 130km away. I wonder if proximity to other climbs affects how popular a climb is? Last year I captured Alto Velefique which again was isolated, and so hard to combine with other climbs/build into a trip.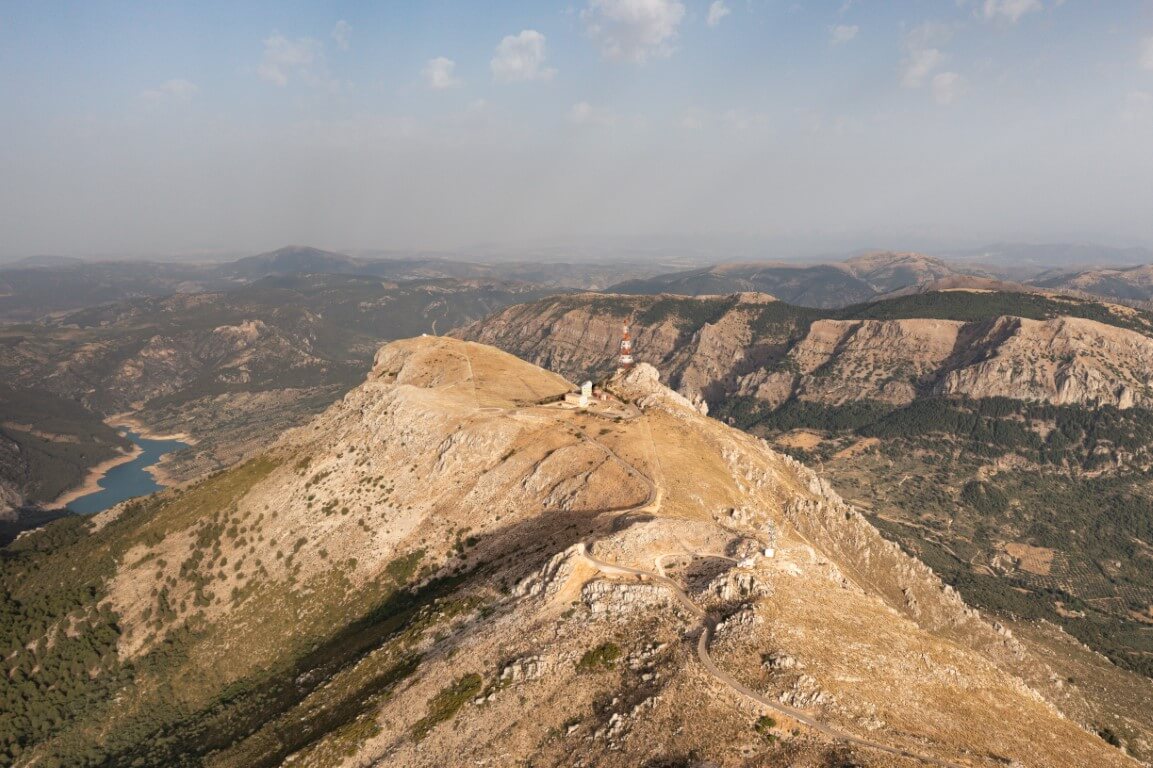 Climbing La Pandera
Riding through Valdepeñas de Jaén I went straight passed the start first time around. I rode back and then spent about 15 minutes trying to work out exactly where the start was. The signs suggest a closed/private road but if you hunt for it, you'll see a small bike sign (about 10cm square). From that I could tell this would be my kind of climb.
Within just a few hundred meters it ramps up to 15%, but like throughout the rest of the climb, the gradients are ever-changing. As you ride past a big quarry it backs off to just 5%. After a few km of meandering on big, loose, corners you start to notice a change in the landscape. The green bushes and Spanish trees starting to disappear and it becomes rockier. There I got my first glimpse of the radio tower, high above me, and a sign saying 15% for 1.8km, instant flashbacks to Altu l'Angliru where there are sustained and punishing gradients.
As the gradient steepened my cadence slowed, but not too noticeably. Thanks to SHIMANO's new 12-speed DURA-ACE 9200 groupset with 52/36 chainrings and 11-32 at the rear. This is the perfect combination for my Wilier Filante SLR. The large gearing range means that no matter the tour don't I feel like I'm compromising. I just pack my bike and go. Brilliant.
As I gained elevation the views kept getting better. With every corner it became increasingly dramatic and epic. Huge sweeping switchbacks, as the road carved and the letter S into the mountain, until the point when the view ahead becomes obscured. Then the gradient backs off, your speed increases and you'll be eager to get around the next corner. Just a couple of kilometres to go. This is super fun, albeit not easy!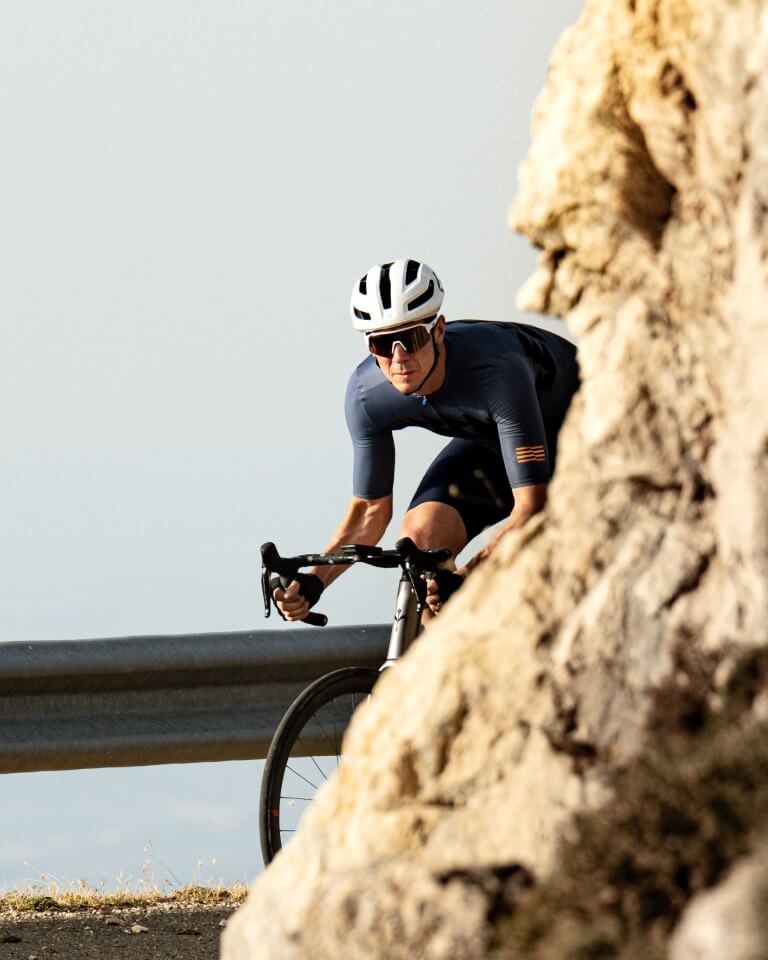 This is where it gets a bit confusing. There's a false summit next to the first set of radio masts. Will this be the summit for the Vuelta a España Stage 14 this year? It makes sense for the race to stop there, but yet it doesn't and I hope it carries, on as I did.
The Real Summit
Before getting to the summit and the derelict military base, you have to navigate a 15% descent before the final kicker. Carry that speed and smash it! (I hope the finish of the stage sees a group of riders destroying themselves on this section.) If you've got the legs, you can even continue around the military base and ride right to the very base of the telecoms tower. Get every last vertical meter of this fantastic climb and then enjoy near 360-degree views.
Is this the Altu de l'Angliru of the South? Well, I'll have to say I enjoyed it more than l'Angliru, but nothing can compare to that monster. The approach to the start of the official climb isn't as hard, and the actual climb itself isn't as hard either. However, this climb is equally as special. For the entire time I was riding it, I only saw a lone goat. The climb itself felt like a combination of l'Angliru and Ventoux. I had managed to time it just right in order to enjoy a biblically golden sky as I sat there wrapped in Spanish warmth with a huge smile on my face.
Stats & Map
Lenght: 8.5km
Elevation: 647m
Gradient:8.5% average, 16.2% Max
Map: Ridewithgps